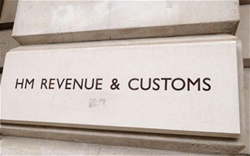 These changes should make fund administration much easier, these are highly welcome changes.
London, UK (PRWEB UK) 18 August 2013
Pryce Warner International Group – newsletter released this week, HMRC announced changes to the system of reporting for QROPS scheme managers.
The changes concern how transfers of pensions into QROPS (Qualifying Recognised Overseas Pension Schemes) are to be handled.
There was industry concern that any changes brought in would adversely affect the industry, the final changes however seem to be broadly beneficial.
The changes essentially refer to a streamlined system by which scheme managers can now also submit overseas pension reports online.
David Retikin, Director of Operations at Pryce Warner International Group, commented: "Despite the circumstances of the changes, we were highly confident that the changes to QROPS reporting would not be damaging to the industry. There was speculation in some quarters that the changes would be highly negative, but these were baseless when made and have proven to be even more so now. Even if they were, the QROPS industry has proven itself to be remarkably resilient over the past few years, and there is no reason to expect it to fare any differently in the future."
QROPS administrators can now use an online service instead of paper forms, two of which have been updated.
The APSS 262 and APSS 263 will now require details of the date the member left the UK and their date of birth. The old versions may continue to be used until the 12th of October 2013.
A scheme manager ID will form a large part of the online service, with each scheme manager being assigned their own ID number. This will make online filing and submission of forms and records much simpler and faster.
Managers will be contacted in due course by HMRC with details of their ID numbers prior to the system going online. The new system is currently expected to be rolled out sometime in December.