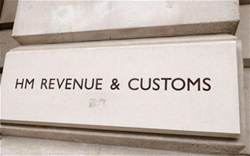 Considering the benefits they offer, QROPS should continue to grow in popularity.
London, UK (PRWEB UK) 10 February 2014
According to Her Majesty's Revenue and Customs (HMRC), their online reporting system now allows Qualifying Recognised Overseas Pension Scheme (QROPS) information to be updated electronically, so expat retirees can rest assured when transferring UK pension funds, safe in the knowledge that HMRC are safeguarding their money via long-standing regulations and a newly secured process.
This means that whether they're unscrupulous, unqualified or inexperienced, any independent financial advisors who hope to offer inadequate products or disproportionate services that best serve their own interests will be denied the opportunity to swindle or deceive unsuspecting pensioners with products that could once crucially avoid HMRC scrutiny for months at a time.
Now that QROPS pension regulation is as stringent as it's ever been, scheme managers and their pension plans face immediate inspection, ensuring specific criteria is met in a timely manner. Those failing to meet the requirements will be excluded from HMRC's list of approved sellers, products and jurisdictions and ultimately, be reprimanded and removed from the global pension marketplace.
The time-saving online service allows scheme mangers to check their products qualify both initially and intermittently in the future. They can also update pension fund payment records and account balances, as well as any other details applicable to former QROPS schemes holding UK pension funds, meaning the process has been improved for both pensioners and QROPS providers.
Successful purveyors who register a QROPS will instantly benefit by side-stepping the host of bureaucratic interference that once brought a slow and seemingly senseless pace to proceedings and although HMRC are still accepting hard copy submissions, the emphasis has now firmly been placed on the advantages of registering the offshore pension products in an online capacity.
The online service is safeguarded by way of unique online identities and specific codes that are required when registered users log on to gain individual access to their account. Any attempts made to access the system without proper authorisation will fail, so it's essential that QROPS providers have the necessary information when visiting HMRC pages to register or amend pension products.
David Retikin, Director of Operations at Pryce Warner International Group, commented:
"Despite cumulative concerns surrounding the introduction of electronic QROPS reporting, we remain confident that these changes to QROPS reporting will not damage the industry. There was speculation in some quarters that the changes would be highly negative, but this has since proved baseless. Even so, the QROPS industry is remarkably resilient and has been for the past few years, so there's no reason to expect it to fare any differently in the future. Considering the benefits they offer, QROPS should continue to grow in popularity as they have proved to be of very significant value to expat pension planning."
QROPS accounts are exempt from UK income and inheritance taxes and pensioners can also use UK-SIPP pension plan assets to bolster their monthly retirement fund. This helps pensioners to preserve asset growth and minimise account administration fees in the process and because QROPS can be moved from country to the next, currency fluctuation is just one less cause for concern.
Predominantly because of their comparative flexibility and tax efficiency, multi-currency QROPS have always proved popular amongst members of the British expat community and despite being available in no more than 50 countries around the world, at least 10,000 British expats transfer to and take full advantage of the benefits offered by these offshore savings and investment accounts.