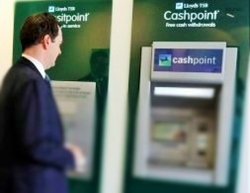 The scope for unregulated tax officials to abuse the system is staggering.
London, UK (PRWEB UK) 19 May 2014
A recent Daily Mail article has highlighted Prime Minister David Cameron's insistence that the highly contentious debt-recovery plan put forward by George Osborne back in March, is the only way to avoid a national tax rate increase. He also defended his outspoken viewpoint that HMRC have every right to pursue outstanding tax balances and that they should do this using every possible means.
UK law stipulates that permission to access private bank accounts must first be obtained via a courtroom. If the Chancellor's troublesome proposals come into fruition, both the privacy and account balances of tax-avoidance suspects will be invaded. Although their funds will be unaffected, the measures will also affect innocents who share joint accounts with suspects on the HMRC hit-list.
HMRC have stated that the focal point of the crackdown is 17,000 or so tax debtors with outstanding balances of £5,800 or more. Despite having the right to appeal against the freezing of any such accounts, the legality of the imposition is still being called into question, as is this "guilty until proven innocent" approach that many, including some Treasury officials, have branded as dangerous.
David Retikin, Director of Operations at leading international finance specialist Pryce Warner International Group commented on the inherent challenges that lie ahead:
"The sheer scope for unregulated tax officials to abuse the system or to erroneously apply their powers is staggering. There'll surely be widespread uproar if no independent watchdog is employed to protect the best interests of those about to be legally victimised by the state. Considering the level of retrospective, highly publicised mistakes that have openly infuriated the general public, HMRC will struggle to instil confidence in their manoeuvres, even with any and all due respect. Potentially, the taxman could spend the forthcoming decade issuing compensatory repayments and redundant apologies to people who may or may not have been indebted in the first place."
Although HMRC say that targeted parties will have already been contacted on at least four occasions before funds are extracted from accounts, innocent people will have to spend their time and money appealing against any mistakes made. The financial impact of this could lead to a make or break situation for the economically challenged, especially small business owners and fledgling upstarts.
Another contentious aspect to all of this is the fact that investors in financial hardship will be the first to suffer, whereas more affluent account holders can usually afford to stand the cost of affirmation. Although Cameron has said that Gary Barlow deserves to keep his OBE, he's promised that the UK government will continue to clamp down on all illegitimate investment schemes.
Regardless of the outcome of this furore, Cameron will possibly raise taxes and scores of savers should be forgiven for sourcing quality asset management services and for safeguarding investments in an offshore multi-currency account. Details of the deficit-reducing plan to proactively collect taxes are still being drafted, but a host of rules and regulations will dictate HMRC's use of power.