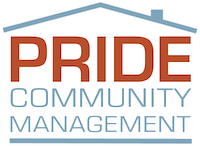 Start up fees can be thousands with a new HOA Management Company, but NOT with Pride. For now, they are ALL waived!
Phoenix, AZ (PRWEB) July 15, 2014
The top Phoenix HOA management company, Pride Community Management, is now waiving all startup fees for a limited time. With typical start up fees for a new HOA management company in Phoenix running in the thousands, this promotion will save communities considerably and ease the transition process. Call (602) 351-5131 for more information and to schedule a complimentary presentation.
Pride Community Management offers a unique value proposition. In addition to waiving the start up fees, Pride's principals have over 20 years HOA management each. The company does not charge additional fees for over 20 office related expenses such as banking fees, office supplies, phone calls, mileage and more. This is very different than other HOA management companies in Arizona.
In addition, Pride Community Management maintains an in-house CPA and Real Estate Broker. This can bring significant assistance to the Community's members for discounted realtor fees and to the Community for accounting audits.
Pride is a boutique HOA Management Company Phoenix trusts, with a top BBB rating and service to over 30 communities with a very high satisfaction rating. The principals provide complimentary Board Presentations to answer any questions and to show communities the benefits.
For more information and to schedule a presentation, call (602) 351-5131.