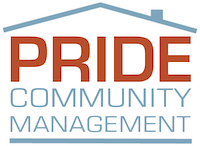 Pride Community Management's team has over 100 combined years of experience to provide first rate community management!
Phoenix, Arizona (PRWEB) May 28, 2014
The leading Phoenix HOA management company, Pride Community Management, now has a management team with over 100 combined years of experience. The considerable experience allows the HOA management team to handle virtually any need communities require including accounting, regulatory compliance, rosters and more. Call (602) 351-5131 for more information.
Pride Community Management is able to handle all of the day to day operations of communities. This includes premier HOA management for single family homes, master communities, condominium associations along with commercial property management. With over 100 combined years of experience on the management team, Pride is able to handle all of the day to day operations that may be required.
Financial management and bookkeeping for an Association represents the lifeblood and is the strength of what Pride offers. This includes state of the art software for accepting member payments, invoice preparation, account postings, account reconciliations, proformas, statement mailings and preparation for auditors.
With the significant experience Pride offers, the principals also excel at compliance, meeting preparation, member rosters, lender documentation and newsletter publication. The services represent all of the needs an HOA community may desire to function at its top financial and member well being.
At no charge, Pride will prepare a comprehensive proposal and present to an Association's Board of Directors. For more information and to schedule with one of the best HOA management companies in Phoenix, call (602) 351-5131.