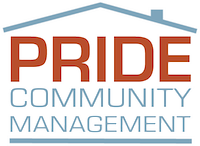 Despite now serving over 30 communities, Pride's HOA management continues to provide boutique, comprehensive services with a hands on, personal touch!
Phoenix, Arizona (PRWEB) June 04, 2014
Top Phoenix HOA Management Company, Pride Management, is now offering comprehensive HOA services to over 30 Arizona communities. Services include comprehensive financial management and bookkeeping, along with all aspects of HOA management and compliance. For more information and to schedule a complimentary board presentation, call (602) 351-5131.
With over 100 years of combined experience in all aspects of HOA management, Pride handles expertly all the day to day operations of communities. This includes working with single family home associations, master communities and condo associations. Pride has extensive experience with all types of associations. As the respect and reputation has grown, the boutique HOA management's client list has now reached over 30.
Pride Management offers a complete hands on approach with integrity evidenced by the fact they do not have any specific vendor relationships. Therefore, Pride works to garner the most cost effective, quality services for your community.
With top of the line financial software, Pride provides direct links to the Association's bank for online and automated payments. The principals of Pride work directly with clients during the engagement, which allows problems to be solved much faster than usual.
The owners of Pride Community Management, at no charge, will meet with an Association's Board to provide details of prospective management, the unique competitive advantages of working with Pride, and additional details of how to rectify existing issues.
For the top HOA Management Company Phoenix trusts, call Pride Management at (602) 351-5131.