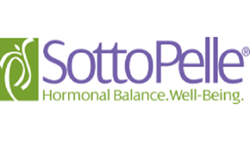 SottoPelle® has really changed my life. I have so much more physical energy and mental clarity and don't even have a headache anymore.
Phoenix, AZ (PRWEB) November 03, 2014
SottoPelle®, an international leader in Bio-Identical Hormone Therapy (BHRT), is an official sponsor of the HOF Players Classic, a nonprofit organization. This sponsorship includes teaming up for all the festivities preceding 2015 Super Bowl XLIX.
The HOF Players Foundation was created by Pro Football Hall of Fame Players themselves as a way to raise awareness of the injured players' ongoing plight for assistance. These football legends are actively participating in HOF Players Classic events to raise funds for fellow Hall of Fame Players in need. Funds are dedicated to assist many legendary Hall of Fame members who played during pro football's early years and now face personal difficulties and challenges.
The HOF Players Foundations Pre Super Bowl Events serve as a major source of funding for the Hall of Fame Players as does sponsorship by philanthropic corporate sponsors like SottoPelle® and others. SottoPelle® Founder and Medical Director, Dr. Gino Tutera, M.D., stated: "We are thrilled to support the HOF Players Foundation, their events and players." Beyond supporting the events and activities preceding the 2015 Super Bowl, many of the Hall of Fame legends have benefited from the SottoPelle® treatments. Joe DeLamielleure, a Pro Football HOF Player from the Buffalo Bills, stated: "SottoPelle® has really changed my life. I have so much more physical energy and mental clarity and don't even have a headache anymore. The difference in just a few months has been truly amazing and I feel so much better every day. SottoPelle® keeps me at the top of my game!"
The HOF Players Foundations Pre Game events will include a variety of activities including Golf, a Concert, Chalk Talk with the players, and Eats, Beats & Cleats Tailgate on game day and much more. The scheduled events are anticipated to be celebrity- and athlete-packed for a memorable experience. The goal is to raise awareness of local Phoenix nonprofit organization's mission and those they help.
CHARITY INFORMATION
For more information about the HOF Players Foundation and/or Super Bowl XLIX events, visit http://www.HOFPlayers.org. The HOF Players Foundation, Inc. (HOFPF), is incorporated as a nonprofit in the state of Georgia and is seeking to obtain federal tax-exempt status under Section 501(c)(3). Although IRS recognition of federal tax-exempt status cannot be guaranteed, contributions made to HOFPF while its application is pending would qualify as tax-deductible for federal income tax purposes to the fullest extent of the law. Please consult your tax advisor for specific advice regarding the tax-deductibility of charitable contributions.
COMPANY INFORMATION
SottoPelle® is an international leader in Bio-Identical Hormone Therapy headquartered in Scottsdale, Ariz. The company is also creator of BioCalc®, a pellet-dosing tool that has a patent pending to SottoPelle® Founder Dr. Gino Tutera, M.D., F.A.C.O.G. For more information on SottoPelle®, visit: http://www.SottoPelletherapy.com
SOTTOPELLE® MEDIA CONTACT
Catherine J. Rourke
Communications Director
Medical Journalist
Phone: 480-682-4814, ext. 287
Fax: 480-941-1518
Cell: 928-300-5568
Email: CRourke(at)sphrt(dot)com