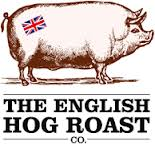 the humble hogrost is here to stay...
(PRWEB UK) 16 May 2014
Ranging from weddings or to those that just fancy a good party the catering craze that's taking the country by storm and looks like it is here to stay is the Hog Roast.That is the message from The English Hog Roast Company, "if you look back through history hog roasts have been cooked as a centerpiece to celebrate various occasions, lets do the same in 2014."
The English Hog Roast Company are leading the way in this fashionable catering trend. They provide catering for parties covering Essex, Hertfordshire and London for as small as 30 people and for as many as 500+ people.
"We cater for all sorts of events from birthday parties, corporate events, wedding anniversaries through to full sit down wedding meals. The biggest selling point for us is that we can really keep the cost of your catering to a minimum compared to more traditional forms of catering and offer great value for money," says Mike Berry Director of The English Hog Roast Company. "People are always pleasantly surprised at how competitive we are on price and the range of food which we can offer."
"We like to add that extra bit of something special to any event and that is what our company is based around, it's everything from the quality of the Bramley apple sauces that we use to the the free range local pork that makes our hog roasts the best in the business. This makes our company the choice of household name companies such as Tesco, BP and ITV. We strive to make your event memorable."
What is changing is that a hog roast is now a year round form of catering and not just confined to the summer months when the sun is shining, enquiries have been increasing year on year for catering events such as Halloween, Bonfire Night and Christmas.
"Most of our business is between April and October but we have seen a marked growth in winter hog roasts and people wanting their parties catered and trying the various options that we can offer them."
"The biggest increase in enquiries has come from Christmas weddings in December, this is now a really busy period for us."
The menu that is offered is always changing with many delights that really show off pork as the most delicious of meats, the newest offering being "The All American Hog Roast," which they say is "a twist on the traditional English hog roast with an all American theme."
"Another popular choice as an alternative to pork is the lamb roast. All our lamb is locally bred and raised in Essex on the salt marshes which gives the meat a unique and distinctive flavor and in my opinion cannot be beaten."
If you would like to find out anymore information or if you have an upcoming event, please contact Mike Berry on 01279 815660 or 07835 233031 or visit the website http://www.theenglishhogroastcompany.co.uk.
The English Hog Roast Company
Tye Green House
Tye Green
Elsenham
Hertfordshire
CM22 6DY