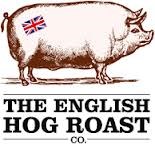 Hogroasts Are Not Just For the Summer
London, UK (PRWEB UK) 8 October 2013
As the nights are getting darker and summer seems to be a distant memory it doesn't necessarily mean that you can't have a fantastic party with the main feature being a traditional hogroast.
Mike Berry, Owner of The English Hog Roast Company states "Although we may not have the summer weather for the next few months. There's no reason why you still can't enjoy a Hogroast for your event or party. With Halloween and Bonfire night just around the corner why not put a "BANG" into your party and try a hogroast?"
"When we first started the business we were mad busy in the summer months and generally things got quieter over the winter. I guess that was because I hadn't really twigged how great a hogroast could be when the nights are darker and the temperature drops. For the last couple of winters we have been promoting the fact that a hogroast is great for anytime of the year. This is especially true at big events such as Halloween and Bonfire night when people generally are accustomed to celebrating outdoors. We are also now doing a lot more hogroasts indoors too. There's no reason whatsoever that you can't host one at anytime during the year."
"People like nothing more than seeing their food being freshly prepared using some of the finest, locally sourced ingredients. Some more recent popular spins on a theme have been free range meats, hickory marinated chicken, baby back ribs.One of the most popular dishes now is our 100% Aberdeen Angus beef burgers, they are simply to die for!"
The English Hog Roast Company traditionally caters mainly for weddings, corporate events and private parties and cover North London, Hertfordshire, Essex but do travel further afield to Kent, Suffolk, Cambridgeshire and Greater London.
"We have had the pleasure not only to serve private parties and weddings, but are building a strong reputation in corporate entertaining too, having recently worked with the likes of Tesco, Swallow Hotels & The National Trust."
"One of the biggest misconceptions we get is the price. A Hogroast is probably one of the most cost effective ways to feed your guests without having to compromise on the quality. We can even supply DIY options which cost less than £4 per head. I don't think you can get better value than that these days!"
If you would like to find out more about The English Hog Roast Company and how they can help you host the perfect Bonfire or Halloween party then please contact Mike Berry on 01279 815660 or 07835 233031 or visit their website http://www.theenglishhogroastcompany.co.uk