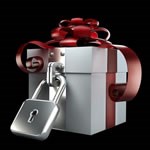 Some corporate security threats seem to be more prevalent during the holiday shopping season.
New York, NY (PRWEB) December 27, 2013
The Incident Management Group, Inc. (IMG) (http://theimg.com), a leading international security consulting firm, has released a list of five corporate security threats firms should be aware of during the holiday season. These threats range from employee theft, to cyber security, to the effects of blizzards on supply chain security. Furthermore, the shift towards online retail is continuing to change the way corporate security professionals operate.
"While threats exist at all times of the year," explained Chris Hagon, a managing partner of IMG, "some corporate security threats seem to be more prevalent during the holiday shopping season. This is largely an outgrowth of the high volume of retail and online sales occurring this time of the year. Essentially, criminals are looking to get a share of the revenue and will not hesitate to exploit others despite the spirit of the season. Our international security consultants were able to identify several major concerns for this year's holiday season. Indeed, we used their input to generate this list."
IMG: An International Security Consulting Firm
To learn more about the IMG Group and reach out for an international security consultation, please visit http://www.theimg.com/international-security-consulting.html
At that web address, interested parties can discover more about corporate security and IMG's long history in international security consulting. Since each situation is unique, users are advised to reach out to IMG via phone or email for more specific information, tailored to their special circumstances.
5 Corporate Security Threats of the Holiday Season
According to IMG, the 5 biggest corporate security concerns this holiday season are: retail theft, cyber security, porch theft, identity theft, and inclement weather.
1. Retail Theft - One of the most well known corporate security concerns during the holidays is shoplifting. In fact, the crime seems to peak during the month of December. Even so, what most people don't realize is that theft is actually more likely to be perpetrated by a firm's own employees.
2. Cyber Security - One of the fastest growing concerns in international security consulting is cyber security. During the holidays, hackers can manipulate websites or send Phishing emails in order to trick customers into giving out their credit card information.
3. Porch Theft - With the rise of online shopping, more and more goods are being delivered to customers' doorsteps through online sales. Unfortunately, many thieves are exploiting this trend by pilfering deliveries left on porches.
4. Identity Theft- Given the average number of holiday purchases, consumers are less likely to notice an unauthorized transaction. Unfortunately, identity thieves know this also and may attempt to exploit the situation.
5. Inclement Weather - Criminals are not the only threat to firms during the holidays. Blizzards can create supply chain disruptions during a particularly important time of year, delaying special deliveries and inventory replenishment.
Clearly, there are several vulnerabilities that can be exacerbated during the holiday season. Those wishing to learn more about corporate security and the holidays should read the full article at http://imgsecurity.net/imgs-5-corporate-security-threats-firms-aware-holiday-season/.
About the IMG Group
The IMG Group is a leading international security consulting firm. Corporate or business organizations needing detailed and robust international security consulting can reach out to the IMG Group for assistance. The company's expert consultants provide services such as executive, employee, VIP, and expatriate travel security, workplace safety, duty of care management, risk and threat assessments, workplace violence prevention, crisis management planning, and more.
Web. http://www.theimg.com
Tel. (877) 887-9914 or (352) 460-4731