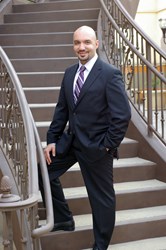 I'm honored to be named a top California Cosmetic Surgeon and am committed to maintaining the highest level of patient satisfaction in my practice.
Chino Hills, CA (PRWEB) December 19, 2013
Dr. Babak Farzaneh has been named a top California Cosmetic Surgeon by Aesthetic Everything in their year-end list.
"I am quite honored to be recognized among the top Cosmetic Surgeons in California," says Dr. Farzaneh, an Inland Empire Cosmetic Surgeon who sees patients in Chino Hills as well as Anaheim and Santa Monica. "We take great pride in high patient satisfaction at Farzaneh Cosmetic Surgery, and awards such as these are a reflection of that."
Maintaining focus on patient satisfaction is the key to his practice, Dr. Farzaneh notes. "For example, making a house call to check on a patient after cosmetic surgery -- it's not an obligation. I do it gladly, in appreciation for the trust that patients have placed in me."
Dr. Farzaneh continues, "We listen to our patients and respond to their needs and requests, especially when it means we can remove stress and improve outcomes."
With that in mind, Dr. Farzaneh has released a list of Inland Empire holiday gift ideas for people interested in giving "the gift of beauty" this holiday season.
"Helping patients quickly fulfill their gift shopping needs is certainly a way to remove stress," he notes, "so we are offering specials timed for the holidays which make excellent gifts, such as deals on skin fillers and other MedSpa services.
Those interested in thoughtful and simple ways to complete their holiday shopping in Southern California can call Farzaneh Cosmetic Surgery for more information at (909) 590-2299.
About Dr. Farzaneh
Inland Empire Cosmetic Surgeon Dr. Farzaneh is a member of the American Academy of Cosmetic Surgery and The American Medical Association. Valuing the importance of continuous medical education as an integral component of quality health care, Dr. Farzaneh routinely attends medical conferences and courses to stay abreast of the global advances in cosmetic surgery. Dr. Farzaneh has a deep desire to help disadvantaged children, continues to support the amnesty international, big brother- big sister foundation and foster care organizations.
For more about Dr. Farzaneh, visit his website at http://www.farzanehcosmeticsurgery.com/ or call (909) 590-2299.