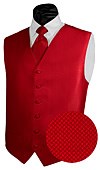 "Treat the man in your life to a unique and unforgettable gift this holiday season,"
(PRWEB) November 20, 2013
TuxedosOnline.com, the leading online source for men's tuxedos and formal wear, would like to remind customers that high end tuxedos and accessories make a perfect holiday gift that men can wear all year long. TuxedosOnline.com offers tuxedo and men's formal wear packages that are available for every budget.
"The holidays provide a good opportunity to look at the coming year's events, weddings and parties," says Vrej Grigorian, CEO of TuxedosOnline.com. "Keeping that in mind, a gift of men's formal wear is something that is hip and can be used all year round."
TuxedosOnline is the direct manufacturer for nearly all of their products and, because of this, they are able to pass on considerable savings to their customers. TuxedosOnline offers formal event tuxedo packages for less than $100. The packages include a jacket, pants, shirt, cummerbund, bowtie, studs and cufflinks. All tuxedo packages include free shipping.
For those who aren't sure which styles and colors go together, or which size is best, TuxedosOnline has fashion consultants available. Simply call 1 (888) 968-4TUX and select extension #2. This way, buyers can rest assured that they made the correct choice when choosing a package.
"Our fashion consultants are knowledgeable and friendly," says Grigorian. "Our goal is for you to order the perfect suit, the first time."
In addition to tuxedo packages, customers can find a wide variety of tuxedo and formal wear accessories including, ties, canes, cufflinks formal gloves and fedoras, among others.
"Treat the man in your life to a unique and unforgettable gift this holiday season," says Grigorian. "He is sure to thank you all year round."
About:
TuxedosOnline.com has been named "Best of the Web" by USA: Tuxedos since 2008. The web-based vendor is the internet superstore for men's formal wear tuxedo shirts, tuxedo vests and tuxedo uniforms and is one of the oldest companies to sell tuxedos on the internet. They are highly rated on bizrate.com, eBay, and other internet rating services. Although the tuxedo rental industry has reported declines in the amount of rentals for the past few years, TuxedosOnline.com has grown over 40% a year for the past three years.
For the full range of tuxedos, including wedding tuxedos, accessories, shoes, and shirts, as well as the entire MODA Formalwear line, visit TuxedosOnline.com or call (818) 765-9479 or (888) 968-4TUX.