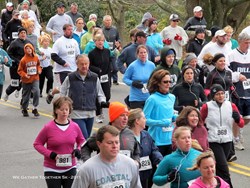 Enjoy the holidays, but do it in a healthy way.
Rumford, RI (PRWEB) November 25, 2013
Everyone knows that, statistically, the holidays are the worst time of year for weight loss and the best time of year for weight gain. The average person usually gains between 6-12lbs during the holidays. Here are 3 tips to help you thwart those pesky pounds.
1. Stay Accountable
If you don't make your goals public, there is no way that anyone can help you reach them. One way to stay accountable for your own progress is to involve a friend or family member to help you. Find a buddy to share your goals with and make sure each of you stays on track with your workouts and with your eating. Motivate and support each other. Another thing to try is to get involved in group challenges. A lot of companies and fitness centers offer holiday challenges to help their employees and members beat the bulge. For example, 212 Health and Performance runs Project Zero, which is an individual challenge to motivate members to gain zero pounds over the holidays. Each member antes $20 and if they gain weight, they lose their money to the pot. The person who loses the most weight over the holidays wins the pot. It's a fun way to stay accountable and motivated.
2. Keep Moving
The reality is, most of us will either eat or drink a little too much at some point during the holiday season. The key is to make sure you balance it with movement and exercise. No matter what, find a way to move everyday even if it's walking around the block. Many communities host 5K Walk/Runs this time of year. Get some friends or family together and sign up for one. Turkey Trots, which usually happen on Thanksgiving morning are especially popular because you get a good workout in before the big meal and it's a great way to spend the morning with family and others in your community.
3. Don't Quit
Again, chances are, most people will struggle a bit with keeping on track this time of year. There are so many parties and treats everywhere, it's hard to say no all the time. Whatever happens, no matter how badly you may falter, don't quit. Don't throw in the towel on your goals because you overate on Thanksgiving day. Get up, dust it off, and get back on the horse. One or two bad days should not cause you to give up entirely. Keep going.
Enjoy the holidays, but do it in a healthy way. Get family and friends involved with what you're trying to do, always try to move at least a little bit everyday, and don't lose sight of your goals after one splurge. If you need more motivation or ideas, feel free to contact the team at 212 Health and Performance at info(at)212healthandperformance(dot)com.
About 212 Health and Performance:
212 Health and Performance is built on the premise that within each of us lies the ability to push beyond what we think possible. True progress lies between the familiar and the unfamiliar. When the temperature of water raises just one degree it is transformed from water to steam and its ability to power, transform and create change is generated. This is our philosophy. That going just a bit further, taking one more step, lasting one extra second will mean the difference between same and change. Everyone is here for a different reason, this is your journey, this is your change. 212 Health and Performance. Powered by You.