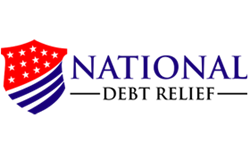 one tough holiday to try and balance spending
Dallas, TX (PRWEB) December 21, 2014
National Debt Relief recently shared in an article published December 19, 2014 how online shopping can help consumers who are starting to run out of options for their holiday gifts. The article titled "Tips That Will Help You Save Money While Shopping Online" points out some helpful tips before going all out in online holiday shopping.
The article starts off by explaining that the coming holidays is actually a great time for the children. This is because they know that gifts are coming their way all wrapped up as presents. For the adults on the other hand, Christmas season means expenses and is also one tough holiday to try and balance spending.
This is especially true when the consumers are holding full time jobs and does not have enough time to go out in shops to buy gifts themselves.This is where online shopping comes in to help shoppers running out of time to buy presents.
The article points out that online shopping is a great go-to option in buying presents because consumers are able to do this at the comfort of their own homes. And there are a few tips to keep in mind to take advantage of online shopping. One is to be on the lookout for discount and coupon codes from the online store. One way of doing this is to be in their email list so buyers can use the codes to get discounts on the items.
It is also a lot easier to compare prices from one online store to the next so this is another thing consumers need to take advantage of. It is as easy as checking out the price of the item from a different online store to get the best deal. It is also a great idea to monitor of online clearance sales where products are being sold with heavy discounts.
To read the article, click this link: http://www.nationaldebtrelief.com/tips-will-help-save-money-shopping-online/