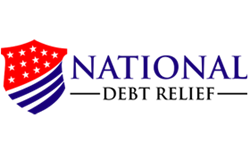 Making new holiday traditions is one way to combat overspending for holiday gifts
Philadelphia, PA (PRWEB) December 09, 2014
National Debt Relief recently shared in an article published December 5, 2014 how consumers can control their holiday spending.The article titled "Tips For Controlling Your Holiday Spending" gives out some tips to people who might be planning or already under way with their holiday shopping for themselves and other people.
The article starts off by explaining how a lot of consumers starts off by making a list of things to buy for people in their lives. It starts off from family members to office friends all the way to other people in their lives. Most would already have an idea how much to spend by allocating a dollar amount for each person. And then a lot of consumers hit what is called Christmas shopping remorse.
Making new holiday traditions is one way to combat overspending for holiday gifts. The article explains that instead of buying gifts for each member of the family, one way to save up dollars is to bring the whole family for a nice family dinner. One of the most obvious savings would be on time because there would be no need to go out and buy gifts for each one of them .
The article also talks about making memories during the holidays.People tend to remember shared experiences more than actual gifts and this is one of the benefits of taking the family out to dinner.Instead of giving them gifts that they will enjoy only for a few months, it is better to leave lasting memories with family members,
One other tip the article gives out is to keep in mind long term goals versus the short term objectives of gift giving this holiday season. One example is keeping in mind the plans of taking out a mortgage loan the next year. Instead of buying expensive gifts for a significant other,it is best to save up and use the money to add to the downpayment on a house.
It is also important to be able to track spending in order to keep within budget. To read the article, click this link: [http://www.nationaldebtrelief.com/tips-controlling-holiday-shopping/