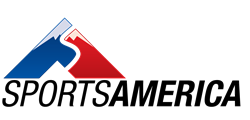 Make the most of your holiday ski vacation by talking to a specialized ski tour operator.
(PRWEB) October 09, 2013
The perfect holiday ski vacation destination is different for every traveler and family. With that said, there are several factors that should be weighed out when choosing which ski resort to travel to over the holidays. Ease of travel, size of crowds, value, and quality of accommodations are all things that should be considered when choosing a destination.
With the start of any vacation comes travel. Each ski destination varies in several aspects. Resorts like Park City and Canyons are approximately 30 minutes away from the Salt Lake City International Airport. Being an international airport allows for more direct flights daily which often results in lower airfare costs. Resorts such as Jackson Hole, Wyoming and Whitefish, Montana both have smaller regional airports within a half hour of the resorts which makes for a quick transfer after landing. However, smaller regional airports have fewer flights per day which tends to lead to higher airfare costs.
Even with the possibility of higher airfare costs and longer travel days that come along with flying into smaller regional airports, there can be benefits as you are able to better avoid holiday crowds. The ski resorts near large populated cities like Breckenridge, with close proximity to Denver, Colorado, tend to become crowded on the weekends and over holiday periods creating lift lines and busy runs.
Holiday ski vacations can mean different things to different people. For the family looking to experience true luxury at top end accommodations with an endless list of amenities, resorts like Deer Valley, Beaver Creek, Aspen, and Vail may be of interest. These resorts are known for their high end customer service and upscale lodging options.
For the more economical traveler, do not let the high end reputations of most ski resorts scare away your dream of a holiday ski vacation. There are several tricks to booking an affordable holiday ski vacation. The first is to book your accommodations along a shuttle route instead of ski in ski out. Most resorts offer free public transportation around the resort and surrounding areas. This alone can greatly reduce the nightly rate. Ski resorts offer early booking specials to those travelers who are willing to secure their holiday ski vacation well in advance.
The way to make the most of your holiday ski vacation is to talk to a specialized ski tour operator or travel agent. Only a ski destination expert will be able to ask the correct questions to give the best recommendations and in the end help choose the perfect destination for your holiday ski vacation.
About Sports America:
Sports America specializes in ski vacation packages throughout western North America. Our special contract airfares, tour operator lift tickets, special rental car/transfer rates all save you time and money. Knowledge, excellent customer service, friendly staff, great pricing, and the highest quality ski vacations since 1975. Whether you're planning a ski vacation for a group of friends, a company meeting, or a family vacation, one of our vacation experts will help design your perfect package. http://www.SportsAmerica.com