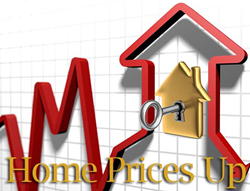 "While there is still plenty of room for growth, this is an excellent indication of how the housing recovery has begun to take hold across more geographic areas." ~ NAHB Chairman Rick Judson
Twin Cities, MN (PRWEB) September 10, 2013
Metropolitan areas to the happy tune of 291 now qualify as improving housing markets, according to the National Association of Home Builders/First American Improving Markets Index (IMI) just released. Jumping above August's report, home buyers in 44 housing markets joined the ranks, making home affordability hit record highs since the index was initiated two years ago. Buying a Twin Cities home is still affordable, in spite of rising mortgage rates and home prices.
"Regardless of where you want to live, how much you earn or what type of home you are searching for, before you even learn how much the seller is asking for a home you're interested in, it is good to know what you can afford," says Jenna Thuening, owner of Home Destination.
Residents in many of Twin Cities housing communities are now dedicating more of their paychecks toward housing than in previous years, yet with the strong benefits of homeowners and rising home values, buying a home is still very affordable, a new Center for Housing Policy study concludes.
In the Twin Cities region, strong home seller and home buyer activity is spurs home values upward. According to the Minneapolis Area Association of Realtors (MAAR) the increase in hone prices sellers are gaining is enabling them to afford to buy another home with their home equity gains:
STATS FOR THE WEEK OF AUGUST 25 - 31:

New Real Estate Listings increased 16.3% to 1,359
Pending Home Sales increased 22.9% to 1,243
FOR THE MONTH OF AUGUST:
Percent of Original List Price Received increased 2.0% to 97.0%
Median Sales Price increased 16.9% to $208,000
Rising home prices and residential rental rates have boosted the typical housing expense for residents in some metro areas well beyond average wages during the past two years, according to the Center for Housing Policy. One example is Florida, where tourism and service-related jobs make up a large portion of jobs and leaves more prospective home buyers seeking to gain a quality loan to buy a home over obtaining one. The recent Housing Becoming Unaffordable for Many article in the Herald Tribune says, "Rising home prices and residential rental rates have boosted the typical housing expense for workers in Sarasota and Manatee counties well beyond average wages during the past two years". The positive growth in Twin Cities jobs has placed the metro above national averages for home affordability.
Between 2012 and 2013, buying a median-priced home became unaffordable for some families in Minneapolis-St. Pau, auto mechanics are one industry to be impacted, according to the Center For Housing Policy Home Affordability Study, "Families Living Paycheck to Paycheck". Some that make up the low- and moderate-income sectors find rising home prices and mortgage rates make it more difficult.
"Taking time to learn what your FHA mortgage limits and home loan opportunities are may help you be able to afford the home they are seeking to buy," encourages Thuening.
Home Destination helps prospective home buyers know their options to buy a Twin Cities home and view ideal real estate listings. Engage a local Realtor with experience and knowledge of the Minneapolis / St Paul real estate markets for guidance. Read through Home Destination's resources for home buyers and sellers. Call 612-396-7832.