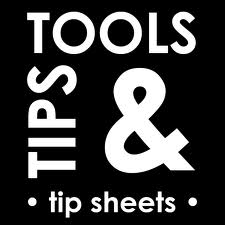 A home automation system is a great way for homeowners to ensure their common home appliances are safety turned off when they are away from the home.
Los Angeles, California (PRWEB) November 21, 2013
Most home appliances are not only extremely expensive—they're also very important. Most major appliances in a home undergo a significant level of wear and tear during daily use, but when appliances are under too much strain, it can damage the motor of the device, which means it not only will have a shorter lifecycle, but may also present a fire hazard.
SecuritySystemReviews.com, a site that provides reviews of the best home security system options in the country, including Protect America reviews, has created a list of easy ways to maintain the most common household appliances.
1. To care for a dishwasher, the door seal should be inspected and cleaned on a regular basis, because water and dirt build-up in this region can lead to mold. Also, a seal that's in bad condition can mean leaks. Dishwashers should also be regularly cleaned with scale-reducing solutions to ensure all of the parts are operating at a peak level of efficiency.
2. Know the load a dryer is equipped to handle it, and don't overload it, because it can put undue stress on the belt. For a washing machine, it's also important to avoid putting oversized loads in the machine, and high-efficiency washers should only be used with detergents designed for use with this type of machine. Hoses should be replaced every two years, at a minimum. It's also a good idea to use a ground fault circuit interrupter outlet.
3. Remove the build-up of ice inside a freezer to help the appliance maintain the proper temperature.
4. Refrigerators perhaps require the most amount of maintenance of any appliance. Owners should vacuum compressor coils on the back of the refrigerator, and replace dirty or loose door seals. The door should only be left open as is necessary. The hoses should regularly be checked for kinks, and the water connected should be inspected for leaks.
5. For the heating and air systems in a home, the furnace filters should be changed four times a year, and a professional heating and air specialist should provide an inspection annually.
6. Stoves should frequently be checked for possible gas leaks.
One way to keep a handle on all of the operating systems in a home is through the use of a home automation system. This can give homeowners peace of mind against fires, theft, and other accidental or unexpected situations. It can also help a home be more efficient.
About SecuritySystemReviews.com
SecuritySystemReviews.com provides in-depth, unbiased and independent reviews of home security companies throughout the country, including the Northeast region of the U.S. Homeowners can access reviews of the best companies, including Connecticut security systems, all the way to Maine security systems, easily and quickly.