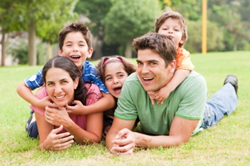 Home warranty plans are one defense mechanism that a property owner can use to help replace defective or damaged goods when natural disasters or emergencies happen
Nashville, Tennessee (PRWEB) October 09, 2013
Appliances that are added after a home is purchased are not always included in a homeowner insurance policy. A new solution offered on the Real Estate News Wire website is allowing owners of properties to view home appliance warranty costs at http://realestatenewswire.com/home-warranties. A database of providers is now viewable and quotes for policies are displayed.
Many insurance companies can place restrictions on the amount of coverage that is payable when a home is damaged internally or externally.
The appliances that are found in homes rarely have a warranty that exceeds a one-year manufacturer warranty period. The replacement value of appliances can often fluctuate based on the market value of popular electronics.
The warranty plans that are now viewable online seek to help remove the confusion by owners of homes when it comes to seeking warranty coverage.
The providers currently offering rate quote information now guarantee a minimum of two quotes can be obtained for any homeowner based on the appliances that are used inside of a home, apartment or condominium.
"Home warranty plans are one defense mechanism that a property owner can use to help replace defective or damaged goods when natural disasters or emergencies happen," a source from the RealEstateNewsWire.com company said.
The rates information that can be accessed from the company website is provided direct from partner companies and warranty brokers in the housing industry. This information is provided inside the simple to use database that does not require a lengthy application before quotes information is submitted.
"The partners that are providing coverage ask only basic information about home values, appliance values and property owner email address to deliver a customized rate quote," the source added.
The access that homeowners now receive to the rates information is one example of helpful solutions that have been introduced by the Real Estate News Wire company this year. Services to assist with foreclosure, warranties, home security and home buying are now available on the company website. These solutions are part of expansion efforts that have been underway since early 2013.
New syndication of data online is now helping more people to access the content that is written and published by the RealEstateNewsWire.com company. New partners are now sending the company data to all 50 U.S. states to give property owners, buyers and sellers of homes easier access to helpful real estate related information.
About RealEstateNewsWire.com
The RealEstateNewsWire.com company publishes housing information for consumers to access online. This company now reviews and examines popular investment companies and real estate professionals in the United States providing housing solutions that are different from the traditional realtor offerings. The RealEstateNewsWire.com company has expanded in 2013 and now provides owners of properties with foreclosure help, home warranty solutions and home security provider information online. The syndicated data that is posted daily by this company is now distributed by selected media partners daily. Forms of company contact now includes online and offline methods.