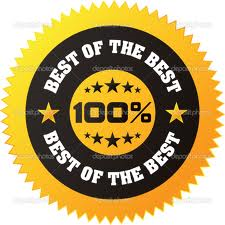 As home automation is growing more and more popular it is important for consumers to have a reliable source to get up to date information so they can make informed purchasing and system upgrade decisions.
Las Vegas, Nevada (PRWEB) February 27, 2014
SecuritySystemReviews.com's recently released reviews revealed that Vivint Security, FrontPoint Security, Protect America, and ADT Home Security are the best home automation system companies for 2014. These comprehensive security system reviews are now available for consumers to be educated on the transcendence of combining home security with home automation.
Leading this year's SecuritySystemReviews.com list is Vivint Security. According the review, this company offers home security, home energy management and home automation equipment and services. Its wireless security system and additional extra services are offered at affordable rates. It was also noted that while Vivint offers higher monthly prices than other top security companies on the list, no other company matches the kind of energy savings that it gives to its customers.
Placing second was FrontPoint Security. Notable for combining home automation with the latest wireless home security equipment, this company offers affordable cellular monitoring, mobiles apps, and online access. It also uses GE equipment that requires simple do-it-yourself approach upon installation. On top of this, its 30-Day Risk Free Trial enables its new customers to send back the system for a full refund if they are not satisfied with it.
With its low up-front costs and reasonable monthly monitoring chargers, Protect America came in third in SecuritySystemReviews.com's list this year. It uses GE equipment to provide customers security system with home automation. On top its affordable cellular, broadband and phone line monitoring services, it also offers equipment packages for free. Its customer service history was noted as one of the best in the industry as its customer service representatives to the point of walking customer through installations over the phone.
AFT Security, meanwhile, made it to SecuritySystemReviews.com's roster of the best home automation companies for its high quality home automation equipment, free systems with professional installation, and multiple monitoring options. On top of this, it also offers a $500 Theft Protection Guarantee and provides free installation of a new system in case a customer moves.
After assessing tons of security system companies that feature home automation systems, Security System Reviews clearly suggested that these security system companies are the best home automation providers in the industry. It cautioned readers against choosing cable and Internet service providers for their home automation needs.
Full reviews of the above mentioned home automation and security system companies are now available at SecuritySystemReviews.com for free.
About SecuritySystemReviews.com
SecuritySystemReviews.com is the ultimate go-to website for comprehensive and up-to-date security system reviews. Made using the expertise of home security experts, the reviews on this site aim to help consumers save time and money in choosing the best home security systems.
# # #