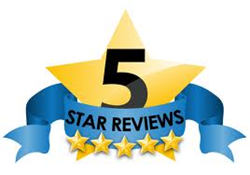 Securitysystemreviews.com provides consumers with dependable reviews which prove to be very useful for selecting the appropriate type of home automation system that serves their needs.
Baltimore, MD (PRWEB) March 18, 2014
SecuritySystemReviews.com's reviews on the best home automation system companies for 2014 revealed that Vivint Security, FrontPoint Security, Protect America, and ADT Home Security are the leading home automation system companies in the industry today. It came up with this list after reviewing tons of security system companies that feature home automation systems.
In its home automation review page, Security System Reviews highly recommended adding a home automation feature to home security systems. It warned readers that while there are some cable and internet service providers that offer such option, it is best to choose a company that specializes in security systems.
What prompted the review authority in conducting such assessment is to encourage readers to take advantage of this latest innovation of combining automation system with their home security system
According to the experts at SecuritySystemReviews.com, home automation systems increase the functionality of home security system by allowing homeowners to have control over every aspect of their home. On top of this, they also noted that home automation could completely change he duality of home security systems.
SecuritySystemReviews.com also created this list to help readers choose the best home automation system for their homes. The review site was aware that different homes require different home automation and security systems. With these comprehensive reviews of the leading home automation security company, readers are guided with information that they need to know in choosing the system that fits their specific needs.
SecuritySystemReviews.com also wanted to help readers save time on researching for the best home automation system. Before the review site's reviews were released, there has been limited information about the best home automation systems in the industry. Experts behind the reviews have streamlined all the vital information that readers needed to know about the different home automation companies. Their goal is for the review site to be the one stop shop for learning about the best home automation security systems on the market.
Lastly, SecuritySystemReviews.com's reviews were created to help readers save money. Each home automation system company in the site includes up-to-date information about discount codes, promos, and coupons available for customers. This way, potential home automation system buyers can compare and ultimately decide which company could give them the best deal.
Full reviews of the best home automation systems in 2014 are now available at SecuritySystemReviews.com.
About SecuritySystemReviews.com
SecuritySystemReviews.com is the one-stop shop for complete and comprehensive information about the leading security system companies in the market. Committed to helping readers save time and money while researching home security systems, it provides unbiased, complete, and up-to-date assessments of security system companies to help readers decide which company should they employ in protecting their homes or businesses.
# # #