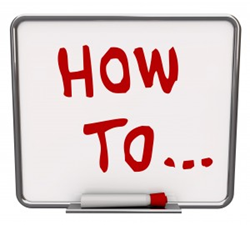 Knowing what to look for in a contractor is tough, these tips have made it simple for homeowners to know what to look for when making the decision.
Milwaukee, Wisconsin (PRWEB) November 19, 2013
Many homeowners will require the services of a contractor at some point or another. Contractors can perform work of all types, from minor repairs, to full renovations. Regardless of the reasons why a homeowner hires a contractor, it's important to do research and choose the right person. Not only does the quality of work depend on the person hired, but choosing an unqualified candidate can leave a family open to security and safety threats, according to the security professionals at SecuritySystemReviews.com, a security systems review site.
SecuritySystemReviews.com not only provides reviews of top companies throughout the country, but also specific information such as the top wireless security system companies.
The site's professionals created a valuable list of tips for homeowners to use when selecting a contractor.
1. Always ask for referrals. Personal referrals are often best. Websites like Angie's List can be helpful to narrow down the choices, but asking friends, neighbors and family members is one of the best ways to gauge the quality of work a contractor will provide.
2. Get at a minimum three to four bids for a project. Bids should be in-depth and cover the detailed plans the contractor has for the project, as well as how much will be spent each step of the way. Bids should be written, so that a homeowner can refer back to them, if necessary.
3. Don't choose the lowest bid. It can be tempting to cut costs, but contractors who offer low ball bids may not do the best quality work, or they may be desperate for work and unqualified.
4. Check with the Better Business Bureau before making a hiring decision.
5. Meet with potential contractors in person. Speaking with them over the phone can be a good way to narrow down a list of possible candidates, but meeting in person will help the homeowner determine whether or not they feel comfortable enough to hire that person.
6. Ask if the contractor is licensed and registered in the state in which they will be working, and do your own investigation to ensure the person is being truthful. In addition to the main contractor who will be performing work, any subcontractors should also be properly licensed and insured. Check on this information before hiring anyone to complete work.
7. Ask to see a current job site, to gauge how the contractor works, and how they maintain a job site.
8. Homeowners should always use home security equipment when contractors are working on their property, if possible. Don't give out security codes unless absolutely necessary, and change them immediately after work is completed. Also, check windows and doors to ensure they are not left unlocked by contractors.
About SecuritySystemReviews.com
SecuritySystemReviews.com is an independent provider of home security information and reviews. Additionally the site provides home security system instant quotes, and access to coupons and discount codes.