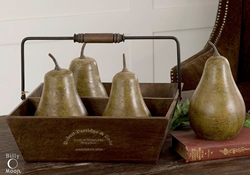 In a neutral colored room, changing just a few pieces (like curtains, throw pillows, or an area rug) can instantly brighten up the whole space, making it feel fresh and springy.
(PRWEB) May 07, 2014
HomeThangs.com – the Online Home Improvement Store has made their goal to deliver the right product to the consumer. With that in mind, shopping and home design tips, as well as special product selections are being introduced.
Spring is a time of renewal and new beginnings, and that means more than just spring cleaning. A thorough deep clean at the start of the year takes care of getting rid of the old, but ushering in the new has less to do with dust bunnies and more to do with decorating. HomeThangs.com has introduced a guide to adding, replacing, or exchanging a few key decor items to help shake off the last dregs of winter and usher in sunny days and warmer weather.
When the weather turns cold, the first thing most people do is bring out the heavy linens: flannel sheets, fluffy blankets, thick comforters, heavy curtains, and plush rugs. So when the weather starts to turn for the better, those heavy fabrics should be the first thing to go. Launder and store heavy linens and replace them with lightweight pieces, like gauzy curtains, thinner cotton rope rugs, lightweight throws, and so on. Not only are these fabrics more appropriate for the weather, the lighter linens will feel fresh and airy by comparison.
Making this simple swap is also a great opportunity to alter a room's color scheme. If fall and winter are all about deep earthy colors, spring is the time for soft, sunny pastels or even bolder, brighter colors. In a neutral colored room, changing just a few pieces (like curtains, throw pillows, or an area rug) can instantly brighten up the whole space, making it feel fresh and springy.
Nothing says spring like flowers, and simply placing a bouquet of fresh cut flowers or other greenery in a room is a fantastic, simple way to decorate for spring. Even a few flowers from the garden or even a bouquet of silk flowers can really cheer up a room, helping bridge the gap between indoor and outdoor spaces and serving as a reminder of the warm sunny days outside.
Spring decorating isn't just about fresh flowers, either: while fall decor tends more toward solid colors, spring design is all about patterns, from vivid florals to colorful stripes, checks, or even vibrant variations on more traditional fabric patterns. Designing for spring means focusing a lot on light (and light colors), which means there's a little more room to go bold with a few choice accents, whether it's a really bold area rug or a chest or dresser painted with an intricate pattern in bright, springy colors.
The growing popularity of an industrial style has turned rustic, functional antiques into stylish decor items, and ones that have a specifically farmhouse flair - like milk can style lights, repurposed egg baskets, or even old enameled watering cans or pitchers – are a great pair for a more down to earth spring decor. The rustic, homey quality of these items really evokes that first blush of spring; Storm lanterns with candles in them, old bird cages, or even a hand knotted rope rug are perfect for creating an air of elegant practicality that's a perfect fit for spring.
Because spring just so happens to coincide with some of the best weather all year, it's also a good time to take on a few bigger projects. Painting is a big one because the weather is mild enough to keep windows and doors open for ventilation. But spring is a great time for other DIY projects too, like adding a new backsplash, retiling the floor, or even replacing sinks and faucets.
To see some of these ideas in action, check out the full article here.
HomeThangs.com is not only a home improvement superstore, it also provides expert design tips and a comprehensive shopping guide, taking the ideas from professional interior designers, and offering tips to the consumers on how to pick the products to best suit their needs.