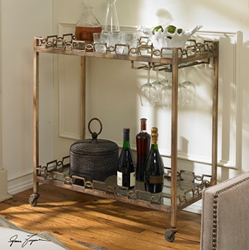 Choosing a few small, multitasking pieces of furniture can make it possible to entertain a crowd without sacrificing needed space in a small living room.
(PRWEB) February 25, 2015
HomeThangs.com – the Online Home Improvement Store has made their goal to deliver the right product to the consumer. With that in mind, shopping and home design tips, as well as special product selections are being introduced.
The limitations of living in a small home are never more obvious than when company comes to call. While a petite living room might be plenty for the family that uses them every day, they can quickly start to feel crowded and inadequate when guests are added to the equation. HomeThangs.com has introduced a simple guide to a few small, multi-purpose pieces of furniture that can help make entertaining easier, no matter how small the space.
Choosing the right furniture for entertaining in a small living area is one part aesthetic, one part attitude, and one part functionality. Since there isn't much space to spare, extraneous pieces that can't be used or won't look good every day of the week are out. The trick is not to have spare entertaining furniture, but to either add functionality to the furniture you have, or choose a functional piece that also happens to look really good.
A small footprint is also a must, but even petite pieces can have added features (like built in stemware racks) that make them vastly more useful when they're needed for entertaining, while remaining totally unobtrusive when guests aren't around. Doubling up on functionality with TV trays that are attractive enough to be used as side tables, or coffee tables with hideaway seating, can also make to much easier to expand a living area when the "normal" setup isn't quite cutting it.
For a more in depth look at a few great ways to choose more functional furniture for entertaining in a small space, check out the full article here.
HomeThangs.com is not only a home improvement superstore, it also provides expert design tips and a comprehensive shopping guide, taking the ideas from professional interior designers, and offering tips to the consumers on how to pick the products to best suit their needs.