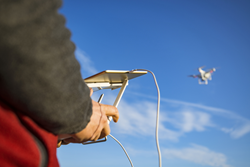 It is important to know what you are buying and what you will be covered for.
Houston, Texas (PRWEB) January 17, 2016
Frank Medina Insurance will be using AnyMeeting.com to host a webinar for further discussion on flying drones, kids hoverboarding and the impact it could have on family members on January 25, 2016 at 4:00 pm (CST.) If you are interested in attending send him an e-mail at info(at)fmitx(dot)com.
Drones, hoverboards and drivable electric vehicles for kids were hot items for Christmas. Be aware of potential issues with their use. Some homeowners and renters insurance policies may not provide coverage for injuries or damage to property of others while using new high-tech toys. Many, but not all, home insurance policies cover the operation of model aircraft which are not used to carry cargo. Most home policies do not cover "motor vehicles", except in very limited situations. Some policies have an age or speed restriction on "motor vehicles" and also specify that protection may only apply while they are being operated on your premises. Since both hoverboards and electric vehicles are powered by electric motors, they may fall under the definition of "motor vehicles".
According to Frank Medina, owner of Frank Medina Insurance:
"Injuries and property damage do occur so consumers are encouraged to contact their professional insurance agent to be sure they are properly protected. Homeowners policies, renters policies and personal liability umbrella policies should be reviewed annually to make sure everything is up to date."
The safety and insurance issues surrounding drones, hoverboards, kids vehicles and other exciting new toys are a good reminder to have your insurance protection updated periodically. Furthermore, keeping a log of new toys, guns, artwork or jewelry acquired after the policy effective date will help in the event of a claim. These issues also highlight the importance of a personal liability umbrella policy.
Frank provides valuable insight on different insurance topics due to his work experiences in claims as a claims adjuster for auto, liability and bodily injury. Frank Medina Insurance is a member of the Professional Insurance Agents and can also provide insurance quotes for auto, home, life and business needs.