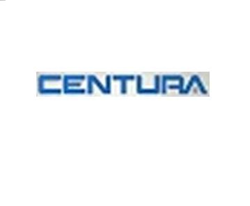 Homeowners are encouraged to visit a Centura Tile dealer in their area and take a look at the different options available for getting the right surface to start a home gym
Toronto, Canada (PRWEB) February 27, 2015
Centura Tile (http://www.Centura.ca), North America's premier distributor of both residential and commercial floor and wall fashions, is releasing an expert tip to help people keep their New Year's fitness resolutions in March. According to Centura Tile, installing rubber flooring as part of a home gym may be the best way to keep a New Year's fitness resolution at the end of winter and going into spring.
As March approaches, it is becoming time for people who have made New Year's resolutions to decide if they are going to stick with them for the long term. However, if that resolution had to do with working out more regularly, it may be seen harder to stick with, as finding the time becomes more straining as the regular routine takes precedence. For those circumstances, Centura Tile offers Tuflex and Recoil, two types of rubber flooring tile made by esteemed manufacturer Roppe. Both products are considered ideal for spaces used for physical fitness, including gyms and personal exercise rooms in the home.
"People can't always make it to the gym," says Ross Keltie, Vice President of Sales and Marketing at Centura Tile. "But besides the obvious reason of time constraints, some people are just not comfortable working out in front of groups, preferring the privacy and convenience of being able to exercise at home. There's also the fact that outside is so cold that it may be deterring people who would stick to their resolution if a trip to the gym was being made in nicer weather."
The Tuflex recycled rubber flooring is 27" x 27" and comes in square or interlocking tiles with a non-porous, anti-fatigue surface that's perfect for free weights or the placement of workout machines. The surface also protects against stains or spills. (Source: "Tuflex Recycled Rubber Tile," Roppe web site; http://www.roppe.com/products/tuflex/index.html, last accessed February 23, 2015.)
"The Recoil is 36" x 36" and comes in either square or interlocking tiles. It also features sound and shock absorption and is available in different thicknesses," Keltie adds. "The Recoil is also PVC-free and durable enough for use in commercial spaces." (Source: Recoil Fitness Flooring, Roppe web site; http://www.roppe.com/products/recoil/index.html, last accessed February 23, 2015.)
Keltie explains that Centura Tile understands that most people have strong intentions of improving themselves, which is why they make resolutions in the first place. It is hoped that these rubber flooring products will make keeping those resolutions that much easier.
"Homeowners are encouraged to visit a Centura Tile dealer in their area and take a look at the different options available for getting the right surface to start a home gym," Keltie concludes. "And with a huge selection of floor and wall coverings, we are confident that customers will find what they need at Centura Tile."
For more information on the Tuflex and Recoil rubber flooring products by Roppe, visit http://www.centura.ca/commercial/roppe-rubber-vinyl-flooring-resilent-flooring/.