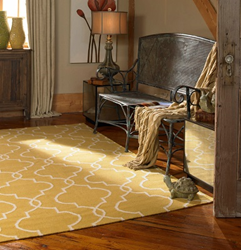 Spring cleaning is the time to do all the things that get glossed over during the year, whether that means doing routine maintenance, decluttering, or simply cleaning out the cobwebs.
(PRWEB) May 09, 2014
HomeThangs.com – the Online Home Improvement Store has made their goal to deliver the right product to the consumer. With that in mind, shopping and home design tips, as well as special product selections are being introduced.
Spring cleaning has very little to do with normal everyday cleaning. After all, most parts of the house get cleaned pretty routinely. Spring cleaning is for those things that don't need to be cleaned as often (and are easy to overlook during routine cleaning), or little problems that sneakily build up over the course of the year. HomeThangs.com has introduced a simple guide to making the most of a big spring cleaning.
Move It
During the year, it's easy to clean around things, whether it's books on a shelf or a heavy sofa. Spring cleaning is the one time of the year to move all those things and clean underneath them. That means taking every book off the shelf, every can out of the pantry, every sock out of the drawer, everything. Remove it, clean it, and put it back or throw it away. That goes for furniture and appliances, too: move them and clean thoroughly underneath – it's amazing what falls between the cracks and crevices and accumulates over a year.
Cull It
While everything is pulled out of the closet/refrigerator/junk drawer/bookshelf/bathroom vanity, take a minute to go through it. Throw out any expired food, medicine, or cosmetics, shred outdated or unneeded paperwork, and donate old clothing, toys, books, DVDs, CDs, or anything else that isn't being used anymore. Not only will this make it easier to get organized and create more usable space, it'll also make the house feel less crowded and cluttered.
Wash It
This is the big one. Floors and other surfaces typically get scrubbed down regularly, but the walls and ceilings don't. Spring cleaning is the time to get out the cobwebs and scrub down all the things that get a pass during the rest of the year. That means vacuuming and cleaning the walls and ceiling, popping the screens out of the windows and washing both, cleaning light bulbs and light shades, and cleaning out drains. All major household linens should get a thorough going over, from window treatments (including blinds) to comforters, couches, pillows, and rugs. Don't forget hard to reach items like the blades on a ceiling fan or the filter on the range hood, easy to overlook items like TV screens, or seasonal things like sweeping off the porch or deck or cleaning out the fireplace. This can be dirty business but also very rewarding, as this is what will really make the house feel cleaner.
Maintain It
Spring cleaning season is also a good time for annual maintenance. That means everything from replacing the batteries in the fire detector and swapping out air filters to work that requires a little more elbow grease, like cleaning refrigerator and air conditioning coils or gutters and waxing wood furniture and flooring. Natural stone floors or counters should be re-sealed, as should grout on any tilework. Outdoor furniture should be cleaned, polished, and sealed, as should wood decks. As a general rule, if anything needs to be sealed, polished, deep cleaned, or replaced, now is the time to do it.
Swap It
Spring cleaning isn't just about the cleaning, it's also about the spring. That means that it's also a good time to change out seasonal clothing and linens - put heavy coats, boots, scarves, and gloves in storage, pack up thick down comforters and flannel sheets, and maybe change out the curtains. Rugs, throw pillows, and decorative blankets can all be cleaned and swapped out for lighter, springier versions which will not only make the space feel cleaner, but also brighter and more seasonally appropriate.
HomeThangs.com is not only a home improvement superstore, it also provides expert design tips and a comprehensive shopping guide, taking the ideas from professional interior designers, and offering tips to the consumers on how to pick the products to best suit their needs.