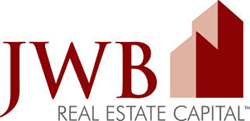 Buying and fixing up homes is not as lucrative as it was a few years ago due to financing constraints and other issues in the housing industry
Houston, TX (PRWEB) May 13, 2014
Investments apart from stocks or bonds in the North American market continue to remain popular for some men and women hoping to reduce risk levels. The JWB Real Estate Capital company is now providing home investors with a faster way to acquire company owned properties at http://jwbrealestatecapital.com.
The new programs are offered for this year and set up to introduce investment opportunities for savvy investors in the housing market. There are now hundreds of different choices for properties in the JWB company network to help investors with a minimal budget to start earning monthly returns in the real estate industry.
"Buying and fixing up homes is not as lucrative as it was a few years ago due to financing constraints and other issues in the housing industry," said a JWB Real Estate Capital rep.
Part of the allure with the beginner investment programs is the minimal investments required. A smaller than average amount is required to purchase a company owned home that will be used as a turnkey rental home. Full property management is included for each investor.
"The monthly returns that are offered through the investing programs that are setup for men and women this year can provide a higher than average amount compared with standard stocks," said the rep.
The JWB Real Estate Capital company website now serves as a resource center for new or existing investors in North America. Direct access to company specialists is provided by phone or by using the instant online tools programmed on the homepage.
About JWBRealEstateCapital.com
The JWBRealEstateCapital.com company provides new investors with a simple solution for entering the real estate market in the state of Florida. Hundreds of homes are now available for purchase through the company network to provide alternative stock market investments. The JWBRealEstateCapital.com company has improved its team over the past two years and is now one of the fastest rising companies in the housing market in the U.S. New content to help investors is now available free of charge on the homepage.