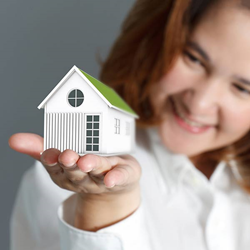 "Home is the foundation of all of our lives. Now we are going to connect housing with other efforts to expand opportunity." ~ HUD Secretary Shaun Donovan
Minneapolis, Minnesota (PRWEB) January 14, 2014
Stemming out of a recognition that home is the foundation of all our lives, the U.S government deems that it can make it easier for struggling residential housing communities. White House agencies announce reductions in the reams of red-tape some multifamily housing developers have been slowed by in a new "promise zone" housing initiative.
"HUD's initiative is a welcome focus on increasing housing affordability by preserving existing affordable housing," says Jenna Thuening, owner of Home Destination. "It reaches out a hand to partner with home builders and developers, thereby increasing the inventory of affordable new homes and better ensure that an adequate home is a foundational reality for more families."
The Secretary of Housing and Urban Development joined the education and agriculture secretaries January 9th in a press conference to elaborate on what is called the new "promise zone" initiative. President Barack Obama announced that he is starting a new government program designed to help economically challenged communities. The promise zone initiative, as explained by President Barack Obama in a January 9, 2014 press release, intends to gain new private investment in substitute for distressed housing with added "mixed-income" housing, lower crime, providing tax incentives to stimulate economic growth, and promoting programs to assist high schools efforts to keep and successfully graduate students. The chosen housing locations for commencing the initiative's are San Antonio, Philadelphia, Los Angeles, Southeastern Kentucky, and the Choctaw Nation of Oklahoma.
The White House plans to announce 15 more promise zones over the next two years in impaired rural and urban housing sectors. HUD Secretary Shaun Donovan said the effort will integrate housing, education and crime relief efforts, and bring together local community leaders with businesses through tax credits, coordinated by federal oversight. he stressed that the tax credit component of the promise zone initiative is critical, especially for housing and job creation.
According to HousingWire's January 9th article titled "5 big promises the White House is making now about housing", Donovan assured the public: "Yes, these zones will work without tax credits, but no, not to full capacity. Those tax credits that will be proposed are critical in accelerating job creation and improving housing." He added supportive comments that the promise zones initiatives and tax credits should receive bipartisan support in Congress in lei of agreement on the importance of our housing recovery.
Some individuals are benefiting from the Home Affordable Refinance Program, however added measures in the initiative will additionally work to reduce and crime levels that hinder the draw to new residents moving to live in the a fore mentioned housing communities. This follows on the tail of news that retiring seniors are looking for homes in communities where they can feel safe. The White House believes it can build up long-term investments "through strategies such as focused deterrence, hot spots policing, and foot patrol", according to HUD.
"While there is no mention of Minneapolis residential neighborhoods benefiting soon in the initiative, metro housing advocates are following the roll-out with interest," adds Thuening. It is clear that in order to be designated as a Promise Zone, the selected communities "have already demonstrated that they are pursuing strategies that have data proving their effectiveness. This same data will also help direct future federal investments to these Zones" President Obama's Fact Sheet includes references to neighborhood revitalization, improved street lighting and demolishing abandoned buildings: all of which benefit entire communities and increase home values.
Home Destination helps individuals find a Twin Cities home that fits their foundational need for a suitable home to live and flourish in. As a residential real estate agent and Certified Distressed Property Expert, Jenna Thuening sells homes perfect for first-time buyers, retiring seniors that are downsizing, and all types of homes in between. Call 612-396-7832.