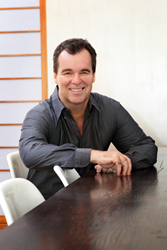 Some industry analysts say that the growth for loan approvals in the country is now moving flatly.
(PRWEB) July 25, 2014
New data from the Bureau of Statistics shows that around 52,902 home loans were granted to new owner-occupiers. This figure is almost the same as the volume of loans approved last April, abc.net.au reported on 11 July 2014.
In light of this latest real estate news, Rick Otton, esteemed property coach and best-selling author, tells Aussies that the slowdown in mortgage approvals shouldn't intimidate them, since seller financing can help buyers purchase property for sale even without new home loans.
"Some industry analysts say that the growth for loan approvals in the country is now moving flatly. Meaning they're not expecting any movement or increase with the volume of home loans being granted to buyers, within the next few months, that will exceed the record breaking number of loans granted within the past couple of months. However, they also pointed out that the cooling of the market will not have any significant impact on new owner-occupiers, because first-homebuyers only make up 12.6 percent of the entire volume approved mortgages last May," he explained.
"People are only scrambling to get their hands on new home loans when they want to buy a home or property investment, since it's the process they've been exposed to all their lives. Their parents, other family members, and friends follow the same route, so they don't see any reason to move away from the tried and tested way. However, not everyone is able to qualify for a new home loan, given that the banks aren't giving away home loans that easily nowadays," Mr. Otton commented.
Mr. Otton then said in a new interview for We Buy Houses Radio that rather than look for new home loans, buyers could use old home loans as they key into a new home or a property investment.
"Contrary to what official data might say, there a lot of mortgages out there in the market right now. What I'm talking about, however, are not new home loans, but old mortgages already attached to various property for sale around the country. Now that mortgages approvals won't rise up anytime soon, assuming the payments on old home loans is the most efficient way for buyers to grab a hold of property right away," Mr. Otton discussed.
The We Buy Houses Radio is a weekly broadcast featuring Rick Otton and his creative solutions on how to solve common property problems people face in today's market. Visit http://WeBuyHousesRadio.com/ to catch all episodes and transcripts.
Australian property investment specialist, Rick Otton, has been developing, sharing and teaching his innovative real estate strategies for 23 years. As the founder and CEO of We Buy Houses, which operates in the US, UK, Australia and New Zealand he is known for introducing cutting-edge techniques that have enabled previously disenfranchised people to get out of the rental cycle and into their own homes.
His innovative low-risk, high-reward approach to Australian real estate investing has been featured in a variety of television programs and magazines, including Today Tonight, Hot Property and Australian Property Investor. His real estate book, published in 2012, ''How To Buy A House For A Dollar', voted by Money Magazine and Dymocks Book stores as one of the Top 10 Most Popular Finance Titles for 2013.
As well as conducting free seminars, workshops and conferences in the UK and Australia, Mr Otton releases a weekly podcast on iTunes, Creative Real Estate. In these he shares examples of real transactions, and you can listen to his students share their own experiences using his strategies.
Go to WeBuyHousesRadio.com to listen to Rick's free podcasts.