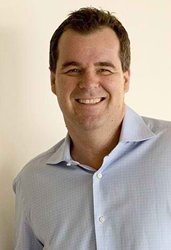 Unlike the traditional process, in a seller-finance agreement, a buyer can simply assume the existing loan from the seller rather than take out a new bank loan. In that way, a seller can immediately move away from unwanted debt.
(PRWEB) June 30, 2014
The newest HMRC tax statistic found that a total of 1,165,880 property transactions went through in the UK between May 2013 – May 2014. This means that almost 1 out of 20 homeowners want to sell their real estate on the average, property118.com reported on 25 June 2014. However, International Business Times have also reported that home loan approvals have slumped during the month of May.
In light of this development in the real estate market, Rick Otton, a sought-after property coach, reminded UK residents that even though there are plenty of property for sale available in the market, it doesn't mean they all have the chance to buy every one of them.
"The harsh reality is that not everyone is granted a new mortgage nowadays. In the past few weeks, the government introduced new rules to crack down on risky mortgage lending, and as a result, numbers for mortgage approval around the country are starting to slide down," according to Mr. Otton.
"Traditional practices not only make it harder for regular folks to enter the market, it also breeds a culture of debt dependence among young people. This is very counter productive, now more than ever, because people are starting to move away from unwanted debt and into stable income streams after the global financial crisis," he said.
Mr. Otton then said in a new interview for RickOtton.co.uk that rather than exposing yourself to risky financial decisions, home buyers in the UK should start following creative routes to home ownership like seller finance strategies.
"Seller finance strategies provide a more efficient route to property ownership due to the fact that it allows people to move in houses for sale using old mortgages. We always say that getting a mortgage is hard, but we forget that there's a ton of existing financing already in the market, waiting to be assumed by people who are willing to pay their remaining value," he shared.
Visit http://www.rickotton.co.uk/ today to get more information about creative seller finance strategies and how these strategies can be applied in changing market conditions.
Rick Otton is a property investment professional who, over the last 23 years, has introduced innovative real estate strategies to the UK, Australian and the United States. His creative 'low-risk, high-reward' approach to buying and selling houses is exemplified in his own business, We Buy Houses.
This year marks the 10 year anniversary of Mr Otton introducing his strategies to the UK, and the 5 year anniversary of his innovative 'Buy A House For A Pound' process – one that attempted to be emulated by others. His constant process of strategy refinement, and adapting to the ever-changing real estate market, continues to place him at the forefront of property investment education.
In 2012 Rick Otton published his Australian book 'How To Buy A House For A Dollar' which was named in the list of Top 10 Most Popular Finance Titles for 2013. A UK version is on the drawing board for publication in 2014.
Mr Otton freely shares insights into his non-bank-loan strategies that have allowed everyday UK men and women to beat the rental cycle and have their own homes. He coaches others on how to build profitable businesses by facilitating transactions that focus on the needs of potential buyers and motivated sellers.