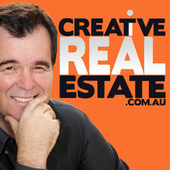 ...acquiring new debt during your retirement is not advisable for anyone, because there's a big chance that you'll default on your payment.
(PRWEB) June 22, 2014
A new survey from Rate City found that 90 percent of loans available in the market have no age restriction. This means that 75 year old Aussies can take on a 30 year loan and be in debt until they reach 105, news.com.au reported on 14 June 2014.
In response to this report, Rick Otton, owner and director of We Buy Houses Pty Ltd, explains the risk of obtaining a loan at a senior age, and offers an alternative way in the Australia real estate market.
"There are two common reasons why seniors choose to enter the property market at an elder age. First, it's only now that they are able to save up enough money to pay for the deposit fee. Second, they're acting as guarantors for their children when the latter applies for new home loans with the banks. Regardless of your reasons, acquiring new debt during your retirement is not advisable for anyone, because there's a big chance that you'll default on your payment. I am able to say this, since your source of income is much smaller compared to when you were still working," according to Mr. Otton.
"So, rather than risk losing the fruit of your life's work for another chance of homeownership or property investment, I recommend seniors around the country to find an alternative strategy to buying houses for sale without spending a lot of money or applying for a new home loan," he added.
"A better alternative is to have a buyer negotiate for flexible payment terms instead. For instance, rather than take out a new bank loan, the buyer may negotiate to assume the existing financing and pay the remaining equity in increments. The flexibility makes it more convenient for the buyer to make the purchase. At the same time, a seller will be able to move away from unwanted debt much more quickly," Rick explained.
Mr. Otton then said in a recent interview for his Creative Real Estate Podcast that seller finance strategies could help anyone and of any age buy houses for sale,without worrying about accompanying costs or risks.
"Funding your dreams of home ownership or creating a real estate portfolio with yesterday's tolls is, perhaps, getting outdated. We must all realise that there's a big global move to move away from debt into more stable income streams, and that's what seller finance strategies can do for the brave who take the road less traveled to real estate wealth," he said.
The Creative Real Estate Podcast is a weekly broadcast featuring Rick Otton and his creative solutions on how to solve your property problems. Visit http://creativerealestate.com.au/ to access all of the episodes and transcripts.
Australian property investment specialist, Rick Otton, has been developing, sharing and teaching his innovative real estate strategies for 23 years. As the founder and CEO of We Buy Houses, which operates in the US, UK, Australia and New Zealand he is known for introducing cutting-edge techniques that have enabled previously disenfranchised people to get out of the rental cycle and into their own homes.
His innovative low-risk, high-reward approach to Australian real estate investing has been featured in a variety of television programs and magazines, including Today Tonight, Hot Property and Australian Property Investor. His real estate book, published in 2012, ''How To Buy A House For A Dollar', voted by Money Magazine and Dymocks Book stores as one of the Top 10 Most Popular Finance Titles for 2013.
As well as conducting free seminars, workshops and conferences in the UK and Australia, Mr Otton releases a weekly podcast on iTunes, Creative Real Estate. In these he shares examples of real transactions, and you can listen to his students share their own experiences using his strategies.
Go to CreativeRealEstate.com.au to listen to Rick's free podcasts.