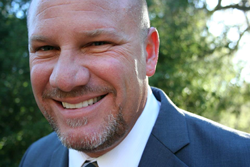 Have a Temecula mortgage expert help you with your next home loan.
Temecula, California (PRWEB) January 13, 2015
Most people search for mortgage rates on the internet these days to locate the best information about home loan products to make their decisions. Kevin Leonard and his team of mortgage and real estate professionals just completed a new weblog to help those looking for a home loan in Temecula California. Having a Temecula mortgage expert assist in finding the best mortgage rates and program that best suits and individual's financial and credit situation can make all the difference in buying or refinancing a home. The group has redesigned one of the organizations' websites to offer tips and tools on real estate and mortgage related topics. To view the newly design blog visit, http://homeloanstemecula.com
The site not only offers new posts on how to make real estate decisions, and advise on home buying, but also valuable Temecula mortgage information as well. There are new articles about reverse mortgages in Riverside County, as well as VA home loans and FHA loans. Each article supplies important links to home loan specialists in Temecula as well as links to government sites that supply even more in depth data. Learning more about the home loan process and what does and does not qualify for an approval can help potential home buyers know exactly what they can or cannot buy. Getting pre-approved for a home mortgage in Temecula can be done by clicking on one of the links provided in the new weblog, and speak directly with a licensed mortgage originator. Generally speaking an approval can be done very quickly, allowing the consumer to shop for a home with the confidence that their mortgage financing is order.
The group has been using internet marketing strategies to drive more business to this growing team. They assist local real estate agents in Temecula is finding buyers for homes, and prequalify them for a Temecula mortgage. It gives the borrower, or "client" a team of local experts working for them with the goal of finding them the perfect house and providing the financing without having different parties getting involved. The team has found that communication breaks down when outside mortgage banks or Realtors are used.
About:
Kevin Leonard entered into the mortgage business in 1997 and since then he has become of the leading mortgage experts in the country, and has earned national acclaim for his efforts. Mr. Leonard prides himself in offering constant communication with his clients so that they have a full understanding of the loan process from start to finish. He is personally responsible for thousands of fundings, and along with his team, he has over 5 billion in residential loans funded to his credit. Mr. Leonard has a full understating of the loan process from start to finish, and also consults with a long list of mortgage bankers in the secondary market. There are few, if any, that have the experience that Kevin Leonard has in the mortgage profession. He was one of the first to register with NMLS in 2008 when it was first instituted, and currently is licensed in the state of California as a loan originator. He is partnered with the best real estate agents in Temecula for a good reason—he offers fast pre-approvals with the ability to fund purchase loans quickly. Learn more about different home loan products available, like the HECM reverse mortgage home purchase program click on the highlighted link provided.
Contact:
Kevin Leonard
Phone: (858) 999-3737
NMLS #6279