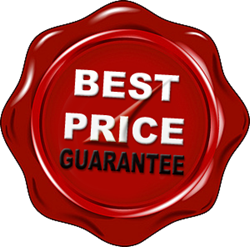 When it comes to home security systems knowing how to negotiate is an important part of the purchasing process.
Detroit, Michigan (PRWEB) November 07, 2013
Many consumers realize they can negotiate on the price of things like cars and homes, but there are other ways to negotiate and save a lot of money in the process. For example, when purchasing a home alarm system and monitoring services, it's recommended that consumers negotiate the price and terms of the installation. Even big companies, like ADT security systems, are often willing to negotiate with customers. Consumers who are looking for the best security systems at a discounted price, SecuritySystemReviews.com has put together a few valuable negotiation tips.
1. Do research before contacting any security system provider. Consumers should look into what they want and what they need, versus the cost, and have a list of must-have features they're looking for in a security system, along with what they can live without. This will help the consumer avoid being talked into unnecessary additions to the system.
2. Speak with representatives from several of the top home security system companies in order to obtain multiple quotes. Having these quotes is a good way to have leverage in the negotiation process with the company chosen.
3. Read reviews from independent sites, like SecuritySystemReviews.com, and from other customers. This will allow the consumer to gauge how much other customers are paying for a similar level of service, and help guide the negotiation process. It's also a good idea to speak with friends and family members to see how much their monthly security costs are.
4. Don't be convinced to purchase a package that contains lots of unnecessary features. Ask the company representative about personalization options, which will help save money through the elimination of things that aren't needed. Most representatives are willing to work with customers in order to gain their business, and they will help them create customized services that will suit their needs.
5. Don't make an immediate decision. A consumer who is negotiating should let the representative know they need time to think about their decision, and often, the representative will come back with a better offer.
6. Ask about any bonuses that can be thrown into the deal. For example, many top security companies will provide free security equipment to new customers who sign a contract. Once a customer has settled on contract terms, he or she should inquire about any extras that can be thrown into the deal.
7. It's also possible to negotiate even for customers who aren't new to a company. If a customer has been with a company, like ADT, for a long time, it's possible to ask about loyalty discounts, which can lower the monthly fees.
About SecuritySystemReviews.com
SecuritySystemReviews.com is a leading third party provider of information pertaining to the home security industry, throughout the country. Whether a consumer is searching for information on Oregon security systems, or West Virginia security systems, Security System Reviews is the premier resource for consumers.