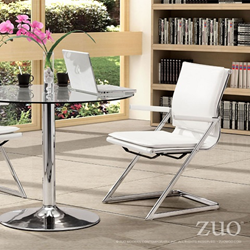 Though they tend to be on the smaller side, home office sheds are more like a really nice guest house than a tool shed or potting shed, and come fully equipped with all the comforts and necessities of running a home office.
(PRWEB) November 21, 2014
HomeThangs.com – the Online Home Improvement Store has made their goal to deliver the right product to the consumer. With that in mind, shopping and home design tips, as well as special product selections are being introduced.
Working from home can be more than a little difficult. Finding a quiet, distraction-free corner is easier said than done, and in many homes having a whole room designate solely as a home office just isn't feasible. Home office sheds offer a simple, surprisingly affordable solution, making it possible to have a dedicated home office space without sacrificing a bedroom. HomeThangs.com has introduced a new guide to building a freestanding home office, as well as a few of the practical advantages of having an office space that isn't directly connected to the house.
Home office sheds are about the same size and shape as a generous garden shed, but that's where the similarities end. These small structures are fully finished on the inside and outside, and come equipped with electricity, heating and cooling, and internet connections – all the comforts and conveniences of home, but without any of the distractions. Since home office sheds can be located anywhere on the property (and don't need an underlying foundation), they're safely away from the noise and bustle of the household, and far enough away that it takes some effort for someone to stick their head in and ask a question.
Having a freestanding office can also benefit people who work from home in less direct ways. They make it easier to see clients or take calls in private, and help emulate the feeling of getting up, getting ready, and going to work at a traditional office, even if "work" is only on the other side of the back yard.
To see some gorgeous home office sheds, and for the full guide on how and why to build them, check out the article here.
HomeThangs.com is not only a home improvement superstore, it also provides expert design tips and a comprehensive shopping guide, taking the ideas from professional interior designers, and offering tips to the consumers on how to pick the products to best suit their needs.