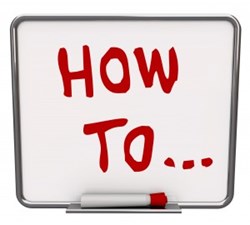 You want to ensure your home is ready to sell before placing it on the market, these simple tips walk homeowners through the correct steps it takes to prepare your home to sell.
Chicago, Illinois (PRWEB) January 04, 2014
As the real estate market continues to pick up steam throughout the country, it's looking like a great time to sell a home. With that being said, there's also more competition among other sellers, so it's important to make a home look its best in order to stand apart from other available homes. The team at AlarmSystemReport.com, an alarm system review site, has created a list of easy tips to help homeowners get their home ready for sale.
1. It sounds self-explanatory, but it's something many sellers forget or neglect to do—clean the house as thoroughly as possible. It may even be worth paying a little money to have a professional cleaning crew come and do a deep cleaning session. Sellers should pay particular attention to the kitchen and bathrooms. These rooms are very important to sellers, and if they're dirty it can really turn off a buyer immediately.
2. De-clutter a home. The more a buyer can visualize their own belongings in a home, the more likely they are to buy it. Clutter is one of the biggest ways to turn a buyer off from a home. Spending a day or two organizing clutter can go a long way to not only make a home sell more quickly, but also to increase its value.
3. Giving a home a fresh coat of paint using neutral colors can be a great way to show the assets and features of a home, without infusing too much personality that could be off-putting to a potential buyer.
4. Add inexpensive features to a home if possible that will help sway buyers. For example, opt to install the best home alarm system that's affordable. Many of the newest wireless alarm system options are easy DIY systems that a homeowner can install in a few minutes. Other easy DIY projects that make a home more appealing include tile back-splashes in the kitchen and landscaping.
5. Have carpet professionally cleaned. Clean carpet can revamp the entire appearance and feeling of a home.
6. Sellers should walk through their home and take the perspective of a potential buyer. It may be a good idea to also have a real estate agent do a walk through and suggest small changes that could impact whether or not a buyer is impressed with the home.
About AlarmSystemReport.com
AlarmSystemReport.com is a trusted and established third party resource for consumers considering the purchase of a home alarm system. The site offers rankings and reviews of the top alarm companies throughout the country, from South Carolina security systems all the way to South Dakota security systems. In addition to reviews and rankings, the site also provides consumers with valuable coupons and discount codes for top companies.