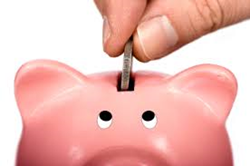 Renovations don't have to break the bank - these simple tips show homeowners how to save money on home updates and renovations.
Jacksonville, Florida (PRWEB) November 23, 2013
It seems to be everywhere in news headlines—the real estate market continues to strengthen, and finally homeowners are seeing some increase in their home's value. For homeowners who want to improve the value of their home, there are a lot of great renovations and updates that can be made, and there are ways to save on the costs of these renovations, with a little planning. The home security professionals at SecuritySystemReviews.com, a site that provides the best home security system reviews of the top security system companies throughout the country, has created a list of money-saving home renovation and update tips.
1. Buy materials online. Many homeowners make the mistake of having their home repair professional do the shopping for things like light fixtures, faucets, etc. Instead, homeowners should do their own shopping, and buying them online can save a lot of money versus buying them in traditional home repair stores.
2. Whenever possible, do-it-yourself projects are a great way to save money. For example, if a homeowner wants to add a security system, a do it yourself home security system might be the best option. Even if a homeowner isn't handy, they can do the prep work and leave the actual renovation to the experts.
3. When buying things to update a home, whether it's appliances, fixtures, etc., look for floor models. Many times it's possible to find high-quality items at prices that are discounted as much as 70%
4. When working with subcontractors, get at least three quotes from three different contractors. Contractors are almost always willing to negotiate, and always get quotes in writing.
5. When buying a bulk quantity of something, such as tile or flooring materials, ask for a discount. Many retailers are willing to provide a percentage off the cost of items when they're purchased in bulk.
6. If possible, wait for sales and look for coupons and discounts. Finding a great sale or coupon isn't just for clothes and small items—everyone from home improvement retailers to security system companies offer discounts, if you're patient enough to look around. Security System Reviews regularly provides site visitors with coupons and discount codes that can be used for security system installation.
About SecuritySystemReviews.com
SecuritySystemReviews.com is a leading third-party provider of information pertaining to the home security industry. The site is recognized for providing honest, unbiased and in-depth reviews of security companies throughout the country. For example, whether a consumer is searching for information about Delaware security systems all the way to Minnesota security systems, Security System Reviews has the information needed to make an informed purchasing decision. The site also provides news and industry updates regarding the security industry, making it the premier resource for consumers throughout the country.