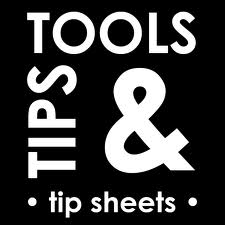 Incorporating these simple tips into daily routines can help prevent a home burglary from happening.
Jacksonville, Florida (PRWEB) July 01, 2013
While having the best home security system may be the optimal way to prevent a home break-in from occurring, there are other ways that residents can incorporate simple tips into their daily lifestyles that can help in preventing a home intrusion from occurring.
SecuritySystemReviews.com, a home security system review site, has put together a list of tips that residents can make into daily habits that are going to reduce the likelihood they'll be the victim of a break-in at their home.
1. It's a good habit to always keep doors and windows locked, at all times. Often, before breaking into a home a burglar will "case" the home for a period of time leading up to the actual break-in. This will allow the criminal to discern daily habits, and a big indicator that a home is going to be vulnerable is if the resident frequently leaves access points unlocked. Even if a resident is just running out for a quick errand, the doors and windows should always be secured. This is also the case even if a resident is home. Home break-ins frequently occur when homeowners are present, so maintaining a daily habit of locking entry points is a great way to prevent a break-in. This is also a habit that should be taught to children.
2. Watch where spare keys are hidden. Similar to the scenario with unlocked windows and doors, if a burglar has been watching a home they will most likely know where a spare key is hidden. Hiding keys under fake rocks or other easy-to-locate areas outside of the home provides the burglar with a prime opportunity. Make it a habit to leave a spare key with a neighbor, if necessary.
3. Lights, noise and time are three of the biggest factors that play a role in deterring a burglary from occurring. It is the goal of most burglars to perform a robbery as quickly and quietly as possible, without being seen. Residents can prevent this from occurring by adding outside lights to a home and utilizing a home automation system to control electronic devices. This will allow a resident to appear as if they are home, even if they're at work or on vacation. By making a home well-lit and seemingly full of activity, it's less likely that a burglar will attempt a break-in.
About SecuritySystemReviews.com
SecuritySystemReviews.com is a provider of reviews of home security companies and home security system tips. The site offers comprehensive rankings of the top home security companies in the country, in order to provide consumers with a user-friendly, side-by-side comparison. Additionally, the site offers valuable discounts, coupons and access to instant quotes that can save consumers as much as 35% off the purchase of a home security system.