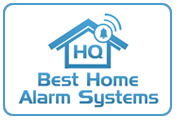 Get the latest tips and information on home security online at BestHomeAlarmSystemsReviews.
Portland, ME (PRWEB) February 03, 2014
On the whole, teenagers are not widely recognized for their conscientious and caring attitude towards their families and tend to take a more carefree approach towards life, as opposed to the mindful and mature attitude of their older peers.
When it comes to home safety for those who have teenagers living at home, or even employ teenage babysitters to look after younger children, there are a few hints and tips that can be followed in order to ensure that home safety is carried out properly within the household.
The guide, penned by a home safety professional, covers many topics. Common sense can often slip to the back of the mind of a busy person when the rigmarole of everyday life takes over; it is easy to forget to lock a window before bed, but it's a dangerous mistake that can cause ructions further down the line. The tip sheet will refresh the mind and bring home safety back into the forefront of the consumer's mind.
Many families will understand that leaving teenagers at home can sometimes leave the home a little more vulnerable to issues; their guard tends to be down more than an adult and whilst it may be frustrating, by covering every potential problem before leaving a teen alone ultimately eliminates potential problems.
With input from consumers who have teenagers at home themselves, offering advice, solutions and tips, the guide is a sure fire way for people to learn about practices that can be applied to their own homes in order to keep their security and safety in the best order possible, whether the angst ridden adolescent is over the threshold or not.
Senior Editor at BestHomeAlarmSystemsReviews.com Mike Bristow said: "At BestHomeAlarmSystemsReviews.com we understand that having one or multiple teenagers in the family home can be testing for a number of reasons, let alone because they can be sloppy in their approach to ensuring that their abode is safe and secure."
"We decided to put this guide together from a mix of personal experience and observational experience that we have gained over the years. By implementing the guidance given, consumers will be able to leave their homes safe in the knowledge that they have covered every base in regards to the safety and security of the household, and may even be able to pass some of the knowledge onto the teenager themselves."
The guide can be accessed here: http://www.besthomealarmsystemsreviews.com/home-safety-advice-for-teenagers/.
About the Company
Consisting of a team of home safety and security experts, BestHomeAlarmSystemReviews.com takes a refreshing approach in spreading information to consumers who want to optimize their home safety and security. The company has a vast catalogue of clear and concise reviews on the latest home security systems, as well as comprehensive guides and tip sheets that are developed in order to improve current strategies that consumers have in place. The website releases an annual report on ratings that offers an unbiased and fair review on products and providers in the industry, allowing consumers to make informed decisions when in the market for a whole new system.