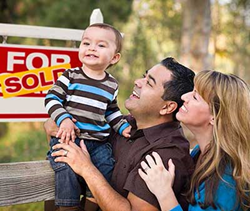 "Buyers who've been waiting to buy might be more inclined to do so this year as the economy continues to improve and while they can take advantage of still-low mortgage rates." ~ RE/MAX Results
Twin Cities, Minnesota (PRWEB) February 13, 2014
With fewer homes entering the Minneapolis housing market, sellers are finding that they have more leverage, according to Twin Cities housing market data from the Minneapolis Area Association of Realtors (MAAR) February 12 news release. Confirmed by Standard & Poor's/Case-Shiller's home price report for the metro, advantages for both home sellers and buyer emerge for 2014.
"Minneapolis metro homeowners with sufficient equity are benefiting from current housing conditions. Inventory remains limited, permitting sellers to ask for higher home prices," says Jenna Thuening, owner of Home Destination. "A buyer's challenge of tight credit and limited inventory is often a seller's upside. Likewise, buyers have new advantages with fewer investment firms purchasing single-family homes for rentals. It is key to understand each individuals circumstances and county demographics in order for home buyers and sellers to leverage their advantages."
Prospective homebuyers who sat on the sidelines and waited to buy a home in 2013, may now be wishing they had done so last year. Home prices climbed nationally an average of 13.6 percent in the past 12 months, according to Tuesday's release of the Standard & Poor's/Case-Shiller 20-city home price index. For the month of January, C&S indicates that Minneapolis home prices remained relatively flat.
The Twin Cities metro had an even stronger market. The median closed sales price of a home in the 13-county metro area jumped 14.4 percent to $192,000 according to Twin Cities housing market data from the Minneapolis Area Association of Realtors (MAAR). However, it is still a great time to buy a home with home prices predicted to climb further in 2014 as well as the combination of very reasonable interest rates. MAAR predicts that 2014 will be another year of steady gains for the real estate market, even though the brisk pace of 2013 home sales was tempered slightly with seasonal adjustments at the end of the year and frigid cold in January.
"Homeowners in the Twin Cities are enjoying real appreciation and rising home equity values. This opens up advantages that both hone buyers and real estate sellers can leverage, if they fully understand their options and local demographics," adds Thuening. Below are several advantages that are anticipated to be influencing factors in 2014.
Six Advantages Twin Cities Sellers May Leverage in 2014
1. Increase in home prices helps sellers gain better profit margins
2. Stronger home sales activity spurred by buyer confidence
3. Low interest rates working in seller's favor due to buyer intent to buy before rates to higher
4. Housing data abounds offering awareness of seller's competition to make better informed decisions
5. Housings Supply & Demand working in seller's favor increasing percentage of buyers per listing
6. Increase home equity increases move-up homebuyer pool
Six Advantages Twin Cities Buyers May Be Able to Leverage in 2014
1. Affordable interest rates make it more possible to obtain necessary financing
2. More real estate listings to choose from with prediction of increased new construction homes
3. Lower outside investor interest will improve completion atmosphere and pressure from bidding wars
4. Buyers waiting for positive home equity will see gains that are an incentive to purchase a home sooner versus later.
5. Buyers gain homeowner tax benefits as incentive programs remain strong to encourage first-time homebuyers.
6. Higher home prices anticipated by years end may work as an incentive to get into their desired home before the cost is higher.
Home Destination, a T\win Cities residential Realtor helps Twin Cities real estate sellers use their current advantages to better market their home's listing. To engage an experienced real estate agent in the Twin Cities housing market, call 612-396-7832 and ask for Jenna Thuening.