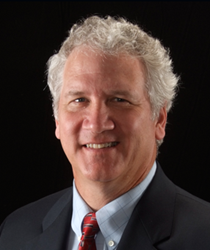 Evans, GA (PRWEB) April 02, 2014
Larry Miller recently announced that retired U.S. Army Brigadier Gen., Jeffrey Foley, former Fort Gordon Commanding General, has graciously agreed to serve as the keynote speaker for the CSRA Home Connections Networking Breakfast and Success Seminar at Be My Guest Catering & Events in Evans on the morning of April 16.
"We are indeed both fortunate and honored to welcome a leader of General Foley's knowledge, experience and expertise to address our Preferred Providers, agents and staff," reports Miller, the CEO of CSRA Home Connections and CENTURY 21 Larry Miller Realty.
General Foley was originally slated to address the local business group at its Feb.12 meeting that was canceled due to Winter Storm Pax.
"It makes a difference in communities when you have organizations like Larry Miller's, whose people contribute so much in so many ways to serve others. Their leadership in Operation Hand-Warmer and support of the Easter Seals 'Ornament of Hope' campaign and other fund-raising partnerships with Golden Harvest Food Bank and Goodwill Industries, are simply wonderful examples of what right looks like," said General Foley. "And I'm looking forward to spending some quality time with old friends and new ones next Wednesday morning."
General Foley served more than 32 years on active duty, culminating as the 34th Chief of Signal and Commanding General, U.S. Army Signal Center and Fort Gordon in Augusta, Georgia. General Foley is a frequently-requested keynote speaker, and has conducted countless workshops on leadership, team building and strategic planning for businesses, non-profits and military organizations throughout the region.
General Foley is an independent consultant focused on helping organizations develop leaders. His company is Loral Mountain Solutions (http://loralmountain.com/). He previously served as vice president of military affairs for Georgia Regents University (GRU) and Health System. In this role, Foley led efforts to connect the enterprise's educational and medical resources to meet military and veterans' needs.
General Foley co-authored the book "Rules and Tools for Leaders" (4th Edition) with retired U.S. Air Force General Perry Smith. He will be offering autographed copies of his book at a special discounted price to attendees after his speaking engagement on April 16.
Foley, who has volunteered to help promote "Operation Hand-Warmer 2014" (coming up this fall), will briefly relate how important Operation Hand-Warmer is to service men and women in uniform. He will also touch upon what the major expansions at Fort Gordon and Georgia Regents University will mean for the Preferred Providers and realtors in attendance, as well as the entire CSRA. General Foley's primary focus, however, will be his personal message of the importance of developing leadership skills in all areas of life: professional, personal, social and spiritual.
About CSRA HOME CONNECTIONS®
"We took the basic premise of CENTURY 21's Local Alliance Program and enhanced it exponentially with an aggressive multimedia marketing campaign," explains Larry Miller, who has been operating his successful CENTURY 21 franchise for over twenty-eight years. "Our program makes it possible for local businesses to economically and effectively market their products and services to thousands of homeowners, home-buyers, home-sellers and home-builders throughout the CSRA."
In addition to "CSRA HOME SHOWCASE", the unique marketing program features:

A substantial monthly radio campaign on a network of local radio stations;
TV commercials on local broadcast stations (such as FOX 54, NBC 26, and WJBF-TV) and on both Comcast and WOW cable networks
Internet marketing presence on http://www.CSRAHomeConnections.com and at http://www.CSRAHomeShowcase.com
Social media presence on Facebook, YouTube, etc.
Monthly ads in Homes and Land and The Real Estate Book
Participation in direct mail campaigns and other co-op marketing initiatives
Monthly National online news releases and SEO by Main Street Digital
"We're offering tons of networking opportunities for our program participants, with monthly breakfast meetings, quarterly success seminars and other group events," reports Director of Communications Dawn Human. "Furthermore, all of our agents are promoting our Preferred Providers to their clients, and our sponsors will cross-promote their products and services throughout the year." Director of Membership Development Caroline Thomae Bradshaw adds: "Plus, in an effort to make sure we're promoting the very best businesses available, all potential sponsors must apply for membership in the program, pass our Executive Committee's review process, and agree to regular monitoring and customer service standards." Interested companies, professional practices or individuals may contact Mrs. Bradshaw by phone at (706) 860-0000, or via e-mail: CBradshaw(at)C21LarryMiller(dot)com.
About CENTURY 21 Larry Miller Realty (http://www.C21LarryMiller.com.):
CENTURY 21 Larry Miller Realty, founded in 1985, is the Augusta metropolitan area's largest CENTURY 21 Real Estate Corporation franchisee. The firm, which offers full-service real estate capabilities, operates two local offices: in Evans, Georgia; and in Thomson, Georgia. Licensed in both Georgia and South Carolina, CENTURY 21 Larry Miller Realty's service area includes Richmond County, Columbia County, Burke County, McDuffie County, Warren County, Lincoln County and Jenkins County in Georgia, plus Aiken County and Edgefield County in South Carolina. For more information, call Frank Stacey at 706-860-0765.
About CENTURY 21 Real Estate LLC:
CENTURY 21 Real Estate LLC (http://century21.com) is the franchise residential real estate sales organization, providing comprehensive training, or of the world's largest management, administrative and marketing support for the CENTURY 21® System. The System is comprised of approximately 7,000 independently owned and operated franchised broker offices and 100,000 agents in 73 countries and territories worldwide.
©2013 CENTURY 21 Real Estate LLC, A Realogy Company. CENTURY 21® Is A Registered Trademark Owned By CENTURY 21 Real Estate LLC. An Equal Opportunity Company. Equal Housing Opportunity. Each CENTURY 21 Office is Independently Owned and Operated.