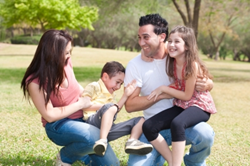 The plans that we're giving access to protect a person's valuables as well as the structural integrity of a home.
San Francisco, California (PRWEB) September 17, 2013
Protecting a home with a warranty policy is one way that some homeowners are helping to lower any out of pocket costs for repairs. The Real Estate News Wire company is now displaying its home warranty plans prices online from top companies at http://realestatenewswire.com/home-warranties. This housing company has reached partnerships with providers of extended warranties online.
The interior, exterior and personal possessions that exist inside any home are usually protected separately from different policies. A standard homeowner protection policy could be limited in the amount of coverage based on the age of the home as well as the current condition.
The warranty plans now viewable online seek to introduce lower payments and higher coverage amounts to owners of property.
"The plans that we're giving access to protect a person's valuables as well as the structural integrity of a home," said a housing expert for the RealEstateNewsWire.com company.
The search for warranty plan providers can be a lengthy one due partly to the lack of information posted by some companies online. Many companies prefer to supply a written quote when specific information is provided by a property owner by telephone or when applications are processed.
The information that is now currently accessible online for each policy is provided direct through broker companies and other sources of data that help to present accurate information without an exchange of personal information.
"Many consumers are first interested in the amount that is required to pay for a policy prior to viewing the actual coverage amounts," the housing expert confirmed.
The immediate database access that is offered by the Real Estate News Wire company provides property owners with the choice of inputting contact information to receive a more detailed quote from providers. Positions for first name, telephone number and email address are offered in the database for secure submissions.
About RealEstateNewsWire.com
The RealEstateNewsWire.com company provides solutions online to consumers for services in the housing industry. This company earned its reputation by referring men and women seeking housing to third party providers in the U.S. The RealEstateNewsWire.com company publishes new data on a daily basis online that is currently in syndication through hundreds of partners in the media industry. This daily published content is now accessible by property owners, real estate agents, brokers and others in the housing industry in all cities in North America.