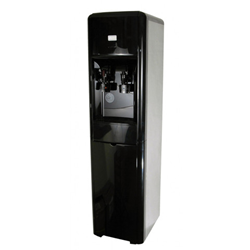 PristineHydro not only delivers the most technologically advanced water filtration systems, but their methodologies and processes are backed by science and third party lab tests.
(PRWEB) July 22, 2015
Pristine Water Filters (http://www.pristinewaterfilters.com) now offers a wide range of water filtration/revival system, based on its patent pending technology that fits into any family budget. No longer is the best water available out of reach to the consumer because of price. Water filtration processes vary from state to state, country to country and even with bottled water, which many incorrectly assume is regulated. So, the only way to know that the water a person is drinking is good for a family's health, is to make it in-house with a PristineHydro Water Revival System.
PristineHydro's systems are not just for the home; a travel size version allows customers to take their ability to produce pristine revived water on the go. All models of PristineHydro's Revival system, big or small, remove every single last contaminate and then restructures and properly re-mineralize the water. Water is returned to its original pristine condition just as Mother Nature intended. Consumers can choose the right model to fit their budget and personal needs. For more information on Pristine's complete water filter line, please visit: http://shop.pristinewaterfilters.com/collections/water-revival-systems
Through research and a passion to create pristine water, PristineHydro's environmentally friendly patent pending filtration/revival process delivers pristine, high-alkaline water that is high in magnesium bicarbonate, which the human body uses to re-charge and heal itself. Drink better water now without any holdbacks.
For more information please call toll free (888) 240-1175 or by visiting: http://pristinewaterfilters.com