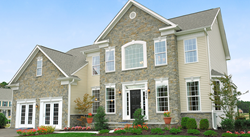 Pompano Beach, FL (PRWEB) December 29, 2015
Home sales in 2015 continued to groan and grasp their way up from the depths of the 2007 – 11 real estate crash. Some regions made very little progress while other parts of the United States were selling so fast that prices surged to unprecedented levels. TopTenRealEstateDeals.com picks the year's best home real estate news stories:
"Home Ownership On Decline"
Home ownership has been on the decline since it reached its peak at 69 percent in 2005. Millennials are not buying homes in the numbers that their baby-boomer parents purchased.
"The Homes of 2016's Presidential Candidates"
Donald Trump owns a penthouse at Trump Tower in New York City and mansions in Florida, New York and Virginia. Hillary Clinton owns expensive homes in Chappaqua, New York and Washington D.C. The rest of the presidential candidates own more modest homes.
"Worst Home Buying Years"
According to the National Association of Realtors, people who purchased their home between 2005 and 2007 are still struggling with an average of only $3,000 equity in their homes. Compare to people who bought within the past year with an average of $31,000 equity or $138,000 for owners over 20 years.
"America's Top 100 Cities To Live"
The U.S. Midwest might be losing people but it is the best place to live in the country according to the Top 100 Best Places To Live from Liveability.com. Based on the websites analysis of a number of factors including housing, education and health care, the best place to live is Rochester, Minnesota followed by Bellevue, Washington and Madison, Wisconsin. Ann Arbor, Michigan is in the #8 slot.
"Home Prices Much Cheaper Than 2006"
With home prices 12 percent cheaper and average wages up 34 percent and interest rates down over 40 percent, the cost of a home is 48 percent less than in 2006. The most affordable area in the country is Hamilton County in Florida followed by Saint Louis, Missouri.
"America's Top 10 Expensive Homes"
The ten most expensive homes for sale in the U.S. are all in California and Florida except for one listing in Dallas, Texas. The list is made up of five California homes, including Michael Jackson's former Neverland Ranch for sale at $100 million, and four Florida homes. The #1 home is Le Palais Royal at $159 million in Hillsboro, Florida - near a long stretch of Pompano Beach and Fort Lauderdale condos. It is currently under construction with an ice skating rink, nightclub and an IMAX theater.
"Top 10 Home Price Reduction Cities"
Many of the same cities that suffered the most during the housing crash are still having problems. Detroit and Cleveland lead the list of cities with the largest recent median price discounts on homes-for-sale listings while Albuquerque, Omaha, Baltimore and Milwaukee lead the percentage of sellers slashing their home asking prices. San Francisco and New York City made the list for biggest price discounts.
"States Where Cash Is King"
Although bank credit for home buyers has eased since the recession ended, many people are still paying cash for their home purchases. Florida is the #1 cash state with almost 48 percent of existing home buyers. Followed by New York and New Jersey, both with almost 46 percent cash buyers and Alabama at 44 percent. Florida condos ranked high in cash purchases including West Palm Beach, Sarasota and Miami Beach over 50 percent.
"New Home Sales Surge To 7-Year High"
New home sales increased 5.7 percent in August to its highest rate since 2008. Sales are up 22 percent in the past year to an annual rate over 550,000.
"Home Prices Near 2006 Peak"
The median home price of existing homes in August 2015 was $230,200 - near the peak price of $230,900 in July 2006.
Visit TopTenRealEstateDeals.com for more spectacular homes and real estate news.