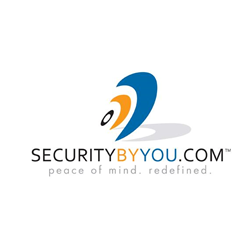 "Our primary goal is to give you a product and service that you will absolutely love."
Virginia Beach, VA (PRWEB) December 11, 2014
Security By You is looking to change the game in the home security industry. The company offers no contract home security and home automation plans that are DIY security alarm systems for your smart home. On December 1st 2014, the company rolled out their redesigned website along with three new home security packages for customers. The three home security packages are called the Guardian, Defender, and Enforcer. Packages start as low as $299 and come fully configured to your doorstep, which means hassle free right out of the box.
What sets Security By You apart from its competitors like ADT, Vivint, and LifeShield is the element of security alarm system ownership. Once customers purchase their home security equipment, they own it outright which means no long-term contracts, installation fees or transfer fees if you move. The result is a huge cost-savings for the end user.
Along with the new packages, Security By You has released new monthly home security and smart home plans. These plans start as low as $14.95 per month and have no contracts. Their security alarm system allows customers to receive text message notifications, and gives them the ability to arm and disarm systems and remotely view cameras via mobile apps on an iPad, iPhone, Android, Blackberry or Windows device. Customers can now control their home security systems or smart home from virtually anywhere.
Security By You has partnered with Alarm.com, the industry's leading home security and smart home intelligent cloud service. Alarm.com supports AT&T, T-Mobile, Verizon, and other major cell providers, almost guaranteeing a great cell signal.
The company is also proud to announce another robust feature to its new website called the Configurator. This feature allows customers to completely custom-design their home or business security alarm system. The Configurator allow customers to look at a layout and choose various products such as HD video cameras, wireless doorbells, indoor or outdoor motion detectors, door sensors, window sensors, smoke detectors, carbon monoxide detectors, keyless entry deadbolts, color touchscreen keypads, and much more. Customers can even download a set of their blueprints to have a Security By You professional assist them in designing a security package individually for their home or business. This makes the process of choosing a security system quick and easy and frees the customer from being locked in to a multiple year contract.
The founder of Security By You, Mark Wilging, who is a 38-year industry veteran said, "Our primary goal is to give you a product and service that you will absolutely love."
For more information on home and business security systems from Security By You, visit http://www.securitybyyou.com or call toll-free at 855-729-9196.