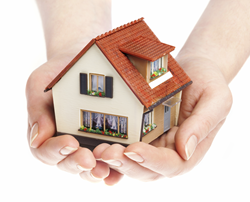 Our goal is to help every homeowner find a positive solution.
Frankfort, IL (PRWEB) July 10, 2015
There is quite a difference between property management and community management. However, they are often confused. Home Again Community Management believes the key to a successful condo, townhome, or homeowners association is the community. Michelle Kenny, an 8 year veteran in the industry and president of Home Again Community Management, has overturned homeowners' and boards' stereotypes of community management companies by simply maintaining a 'community' first philosophy. Working together as a community is the cornerstone to a successful neighborhood.
Property Management vs. Homeowner's Associations has been a stereotypical conflict for a long time.
"I just made the communities in my portfolio my own personal projects. The communities, in a way, were my communities." says Michelle Kenny. "When that attitude is shared, people adopting a similar agenda, people become more connected to their neighborhood. This is how a community thrives and when they operate better, values go up!" This philosophy has made her a favorite among homeowners no matter where she was. Communities under her care had a far easier time as far as rules went as well. "People sharing a similar and well communicated goal have a tendency to police themselves more than not."
So, Home Again Community Management was the perfect opportunity for Michelle to put into practice her belief of a shared community with common goals. But the final piece was missing and Michelle sought to accrue all that was needed to form her ideal community association management company. Home Again Community Management procured the absolute leading association management software package utilizing cloud technology. This allows managers the flexibility never before enjoyed and the ability to communicate quickly and efficiently with homeowners and boards. Home Again Community Management has also obtained the services of the leading web hosting company allowing full communication and information flow for all associations. Finally, Home Again Community Management sticks to the philosophy of allowing each manager to feel they can give full commitment to their communities by reducing the total number of properties of each manager's charge. With all the tools necessary, managers and homeowners can work together as a community with ease.
"Our goal is to help every homeowner find a positive solution." says Michelle. "This means communication and cooperation must be quick, meaningful, and efficient." Utilizing TOPS IQ Management Software for full cloud based data storage, Association Voice for web hosting and site design, and Michelle's commitment to best management practices, Home Again Community Management gives communities the tools they need to work together and break the 'us' vs. 'them' stereotypes.