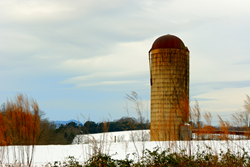 Consider the collective marketing power available when thousands of agents across the country are driving traffic to their individual websites—and the vast majority of that accumulated traffic is maintained within that national agent network.
Jacksonville, FL (PRWEB) November 03, 2016
For the past decade, millions of real estate agents, attempting to compete with third-party portals like Zillow for consumer home search traffic, have been failing in the face of one massive disadvantage: "They've been operating in silos," says Mark Bloomfield, Founder and CEO of real estate technology company, HomeASAP. "Geographic, technological, marketing, and economic silos."
Bloomfield believes agents have failed to leverage their greatest asset, their power as a united group. "Despite their immense potential as an allied cooperative, agents and brokers have focused on their roles as independent competitors, ignoring their collective capability," explains Bloomfield. "While referrals and co-operative listings have always been a part of the industry, agents have neglected to progress this concept online, and into the marshaling and sharing of consumer home search web traffic."
Now, HomeASAP has introduced Search Alliance™, an innovative new solution that industry experts are confirming provides agents with an opportunity to break out of their silos, and flip the script on portals.
Bloomfield has built his career by leveraging the power of networks. A technologist, and pioneer in portable cellular phones and computer-based faxing with 18 patents to his credit, Bloomfield's company was the first to integrate IDX websites into Facebook Pages. It is also the owner of the 473,000+ member Real Estate Agent Directory on Facebook.
"The national portals, well-funded, armed with superior technology and benefitted by their ability display syndicated property listings across MLS boundaries, have been able to attract consumers with convenience and user-experience no agents or brokers, including the nation's largest, can rival alone," says Bloomfield. "We created Search Alliance to level the playing field."
Using Search Alliance, agents and brokers serving any market or brand, still work as competitors, but do so cooperatively. Participating agents receive a state-of-the-art IDX Home Search site to link into the Search Alliance network, providing a national home search experience with no MLS geographical limitations. All sites are individually branded, while maintaining some structural and user-experience consistency to evoke the feel of portals that consumers have grown accustomed to.
"By joining Search Alliance, agents and brokers are not only provided cutting-edge technology that would otherwise be cost-prohibitive, but also access to over 2 million listings in 15,000+ cities," says Bloomfield. "The power of networking allows them to maintain their independent brands, while breaking out of the technological and geographical silos that have limited them. They eliminate all costs associated with development, and begin playing on a significantly improved, much larger playing field."
Search Alliance agents can drive traffic to their own websites and capture those leads for free. They can also participate in the cooperative marketing program to receive network-generated traffic using an auction-style bidding system.  Agents set the price they are willing to pay for network-generated traffic. "It's market-based pricing," says Bloomfield. "This approach inherently lowers lead-generation costs."
Perhaps the most ingenious aspect of Search Alliance is the way it resolves consumer attraction. "Alone, no individual agent or broker stands a chance of competing with consumer marketing behemoths like Zillow," says Bloomfield, "but collectively, they can. Consider the collective marketing power available when thousands of agents across the country are driving traffic to their individual websites—and the vast majority of that accumulated traffic is maintained within that national agent network. That amounts to hundreds of millions in aggregate marketing spend driving consumers into the network. Once again, by removing silos, the benefits to all agents are increased." Search Alliance is free to join, and there are no long-term contracts. Agents can sign up, at http://joinsearchalliance.com
HomeASAP is the leading provider of online marketing solutions for real estate professionals, offering a broad portfolio of integrated applications and services to help connect homebuyers and sellers with agents and brokers. For more information, visit HomeASAP.com