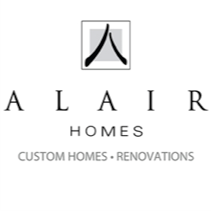 (PRWEB) July 27, 2015
Knocking down walls comes with the territory in the home building industry, but Alair Homes is hammering through one particularly significant wall: the one that separates customers and contractors. The home building franchise has thrived in its native Canada thanks to a commitment to customer transparency and top-notch service. After growing from one to 35 units across Canada in less than three years, Alair Homes is now poised for rapid expansion in the U.S. The home building franchise plans to bring its residential and commercial construction services to 10 states in the next year.
Abiding by the motto, "We create quality and value every step of the way," Alair Homes has distinguished itself as the market leader in custom home building and renovations in Canada. The brand has already developed a strong track record for success in Canada and has begun a large-scale expansion with the announcement of a wealth of franchising opportunities in the U.S.
Alair's first foray into the U.S. market has already been a resounding success with inaugural franchisee David Letourneau of Scottsdale, Ariz., whose five units have been prospering. Now, the company is preparing to expand across the country one territory at a time. From commercial properties to residential homes, the number of potential Alair clients stretches into the millions.
Alair Homes' mission is centered on transparency throughout the home building process, a concept that founder and CEO Blair McDaniel knows well. McDaniel spent evenings and weekends working on construction sites in high school, which led him to pursue a degree in real estate appraisal. After graduating from The University of British Columbia, McDaniel accepted a commercial construction opportunity that sent him to the far Western edges of Canada. Though he enjoyed spending his days on construction sites, McDaniel continued to pursue his true passion.
"My experience in risk assessment, mitigation and high stakes construction had primed me for that moment," McDaniel said. "I took those hard-earned skills and went into business for myself."
Enamored with residential home building since he was a teen, McDaniel turned his fascination into a career by founding Alair Homes in late 2007. Despite a slowing economy, he was confident that his business would thrive.
"We were in this environment where taking risks was simply not an option," he said. "The model that we started with was much more marketing savvy than that of the typical contractor. We focused on transparency, which is a cornerstone of our business today, and took it to an insanely high level. Our proprietary software system creates transparency for the clients and operating efficiency for the business. It's a true win-win for our franchisees."
The cornerstone of Alair's customer relationship model is Client Control™. Traditionally, contractors have resorted to one of two ways to conduct business: operating under a fixed price, or charging cost-plus, a pricing model with variable costs added to a flat fee. Client Control™ builds a transparent partnership between homebuilder and client, allowing customers to maximize involvement in the home building and renovation process, from breaking ground to turning the key.
In addition to the company's candidness, Alair Homes has also differentiated itself through its unique 100 percent customer-funded home building model, which leaves franchisee capital untouched by construction costs and keeps business investment low. Franchisees also have Alair's successful corporate infrastructure and marketing avenues at their disposal.
Alair's unique business structure affords franchisees unprecedented income opportunities. Contrary to the typical contractor structure, regional owners can still generate income without completing jobs. Regional managers are able to earn royalty income from all units, a matchless opportunity in the rebuilding market. This managerial approach to home building has helped distinguish Alair as both a culturally and financially innovative home building franchise.
"I've been in this industry for about 20 years, and I have never come across a model as finely-tuned and perfected as Alair Homes," franchisee David Babakiff said. "The management and attention to detail is incredible. With the right tools and team, anything is possible, and Alair Homes really does set us up to win each day."
Alair's ten building regions in Canada sold out in just two and a half months, and the company is already "significantly ahead of schedule" in fulfilling its goal to open 105 units in five years.
Alair has completed more than 1,400 projects since its founding, and the housing market's sunny outlook is setting the tone for a bright future. With home sales estimated to increase 9 percent and housing starts expected to grow 14 percent according to Core Logic, Alair Homes is ready to build upon the United States' rebounding housing market with an aggressive expansion.
Alair Homes is seeking franchisees with contracting experience or those seeking to further their experience in the home building industry in the U.S., starting with Dallas, Houston, Nashville, Tenn., Orlando, Fla., and Tampa, Fla.
"We are looking to add 10 to 15 new regional partners in 2016," McDaniel said. "This is a very exciting time, not just for our company, but for our entire industry. Our success in Canada proves that our concept works and we are confident that our processes and systems will be just as successful in the U.S. The only question that remains is where to build next."
ABOUT ALAIR HOMES
Founded in 2006, Alair has built a construction management network of outstanding and experienced business owners to complete over 1,400 premier custom home and renovation contractor projects. With the unique Client Control™ approach, Alair shares every aspect of projects with customers, keeping them informed throughout the entire building process. As the only builder in North America that performs all custom home projects exclusively using the Client Control™ method, creating value and quality in everything that they do is the cornerstone of the Alair culture and philosophy. Currently serving prominent communities in Canada, Alair is rapidly expanding throughout the U.S. Armed with the experience of longtime construction and building professionals, Alair is a one-stop shop for home renovation and remodeling. For more information or to learn more about franchise opportunities please visit http://www.alairhomes.com/.