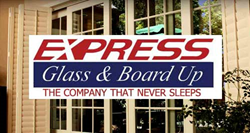 Our customers turn first to the Web to educate themselves on how to repair home windows themselves as well as how to identify the best glass repair service in the Miami area
Miami, Florida (PRWEB) July 06, 2016
Miami, Florida
Miami's favorite glass repair service for home windows and residential customers, Express Glass is proud to announce an update to its informational page on home glass window repair. As summer, 2016, takes off, the company is anxious to update its customer basis on specific service offerings, including those for home windows.
"Our customers turn first to the Web to educate themselves on how to repair home windows themselves as well as how to identify the best glass repair service in the Miami area," explained Yaniet Santos, General Manager of Express Glass. "We're rolling out newly updated pages, including our home window glass repair page, this summer to stay ahead of the information curve."
Persons interested in reading the newly updated informational page on residential glass repair (including home glass window repair issues), should visit http://www.expressglassfl.com/home-window-repair/. There, the newly updated page has bullets that identify the main areas of service as well as give some warnings to customers about the unforeseen dangers of broken glass windows.
The Dangers of Broken Glass: Home Glass Window Repair Advice
Everyone realizes that broken glass can cut fingers and toes, but few realize the unforeseen dangers of a broken home window. For example, burglars are not stupid, and they watch for broken glass windows or doors. In a matter of hours, days, or weeks, burglars can discover a broken home window, enter a resident, and wreak havoc. Postponing an inexpensive glass repair can cost thousands of dollars due to a burglary, and (in the worst case) expose one's family to a criminal. In addition to that fact, the newly updated page explains that Florida's bug-friendly climate means that bugs and humidity can enter through a broken glass window; that extra humidity and creatures of the swamp can cause vast damage to sensitive electronics and furniture. Finally, the newly updated page explains that a service that specializes in glass window repair should be called as opposed to an auto glass repair company that just "happens" to also do home windows. These are just a few of the new points on the updated information page; interested parties are urged to read the page in detail.
About Express Glass Repair and Board Up
Express Glass and Board Up Service is a family owned and operated glass repair business with more than 20 years of experience. The company's professional technicians and the large variety of inventory make Express Glass the top residential and commercial glass repair service. If customers are looking for home window repair in West Palm Beach, or residential glass repair in Delray Beach or Miami glass repair, contact the company for a free estimate. If customers need a 24/7 emergency Sliding Glass Door repair service in West Palm Beach or Boca Raton or Miramar, technicians are standing by. Express Glass of Florida specializes in commercial and residential sliding glass door repair and window repair due to; hurricanes, burglary, age, accidents and other shattered glass issues. Home or business glass repair is the company's main priority.
Express Glass Repair and Board up
http://www.expressglassfl.com/