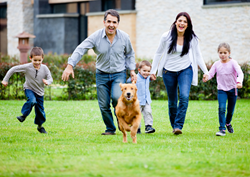 "Insurance can be confusing, that is why choosing an expert in the industry is so important," says Frank Medina.
Houston, Texas (PRWEB) November 15, 2016
Shopping around for home insurance Houston, Dallas, Austin or San Antonio can be tiresome; it is often the last thing on the to do list. However, it is important to make sure all that hard-earned money is maximized. Make sure to contact an independent agent when notifications of any possible rate increases are received. It's important to read the entire release to see how Frank is able to offer up to a 30% savings on premium.
Most families are currently with captive carriers like State Farm, Allstate or Farmers, whereas a smaller portion of individuals are benefiting from all the services an independent carrier can provide. Call 713-955-2559 to find out which carrier recently had a rate reduction on homeowners in Texas. Strong encouragement goes out to everyone in making their own decision and doing what is best for them and their family, which is the whole purpose of this article to provide recommendations that can be used to lower premium. Furthermore, here are ways to save:
1) Shop around – getting two to three quotes is always good.
2) Consider raising the home deductible.
3) Purchase auto insurance tx with the same person or company who provided the home coverage.
Be sure to click the social media links attached and be on the lookout for the next article on discussing why auto insurance prices are on a steady up rise.
Frank Medina Insurance has an A+ rating with the BBB and is a member of the Professional Insurance Agents of Texas. Frank started his agency after working in claims for several years. His agency has been helping Texans with auto, home, flood, life and business since 2014.
Anyone in Texas that is interested in receiving a homeowner's reduction in premium send an e-mail to info(at)fmitx.com and type in SAVENOW in the subject line. When responding be sure to include full name, address and phone number.